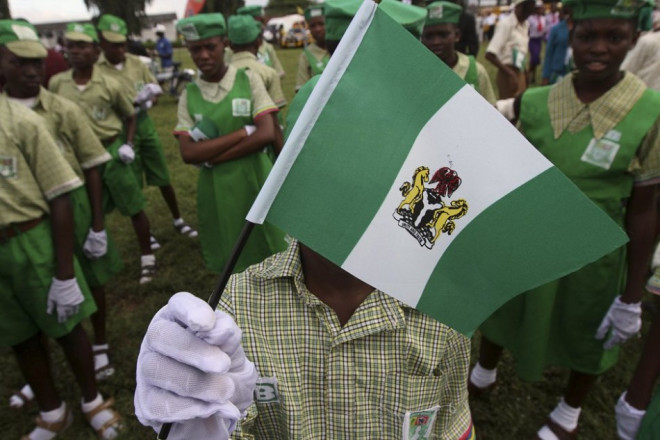 At last, Nigeria is officially Africa's biggest player. Its economy has shot above South Africa's, by more than most of us were expecting, and it now stands as the 26th biggest economy in the world.
It's even received the honour of a spot in Jim O'Neill's latest fast-growing economy club – the Mints (that's Mexico, Indonesia, Nigeria and Turkey.) There's a feel-good factor in Lagos, and the whiff of foreign money was slightly stronger in this morning's sea breeze.
It's a significant moment for the country, as well as the continent. Nigeria is now Africa's flagship economy, the headline-grabber. Its gross domestic product (GDP) for 2013 was $509.9bn (£307.6bn, €371.4) That's a whopping 89% higher than was previously stated.
However, that gigantic leap has almost nothing to do with any rise in productivity or economic performance in 2013. It's come about because the government has finally updated the industries that it assessed when calculating the national GDP.
The last time it did this was in 1990. A lot has changed since then. Countries are on the whole inclined to rebase their GDP figures every few years. (Imagine looking at a computer screen that gives you an up-to-date value of all the sectors of the Nigerian economy. Rebasing is essentially like clicking refresh on the page – in Nigeria's case, they hadn't hit refresh for 14 years.)
Prior to this week's rebasing, whole industries weren't accounted for in Nigeria's economic figures, including a booming telecoms sector and the film industry, aka Nollywood.
Rather than getting bogged down with the whys, it's much more interesting to look at the implications for Nigeria. What does this mean for Africa's biggest economy and its population?
It will make Nigeria more attractive to potential overseas investors. It is now Africa's biggest economy with a vast, young population to boot. It has been growing at more than 6% a year for five years, has a growing middle-class and has benefitted from regulatory reforms.
The new figures show that Nigeria's economy is more diverse than most economic analysts expected. In the old figures, oil and gas made up a third of the country's GDP while that has dropped to around 15% of GDP in this week's revision. Services like telecoms and the film industry contribute a significant portion.
However, there are systemic problems in the country like yawning inequality, persistent security threats from militant Islamists and that age-old problem, corruption. The dust has barely settled on Lamido Sanusi, the former Central Bank governor who accused the national state oil company of failing to account for $20bn in revenues. He was soon suspended from his position, accused of financial recklessness himself, but widely thought to have been silenced for speaking out.
There is the unpleasant market sentiment towards emerging economies that seems to worsen each time the US Federal Reserve cuts its tapering programme. Nigeria's vast reserves of oil should help to keep foreign investors interested but a greater effort to deal with long-standing problems would certainly help.
There are a few ways in which Nigeria's new elevated status could inflict damage on its economy, or at least expose underlying issues that already exist.
The rebased GDP will hurt its current account. Largely thanks to its status as Africa's biggest oil-producer, Nigeria has run a healthy surplus on its current account for years. It is attractive to investors but the figure they look at will express the surplus as a percentage of GDP. A significantly bigger GDP figure will shrink that current account surplus.
The new figures will probably slow down in the growth rate. Nigeria has been chugging along between 6-7% in recent years and its leaders are aiming at hitting 8-9%. A significantly bigger GDP means that these sorts of growth levels will be even harder to attain, let alone sustain in the long-term.
The new statistics have also exposed a weaker tax-base than was previously thought. They have just plunged from 20% to around 12% of GDP. Or in the words of Nigeria's Finance Minister, Ngozi Okonjo-Iweala, "Our revenue-to-GDP ratio does not look that good anymore."
The new GDP figures are both a triumph and a warning. Nigeria's position at the head of the continent's economic surge has been recognised but at the same time, its weaknesses are more exposed than ever.