Night Tube: Drivers' union Aslef backs London Underground deal after RMT members vote in favour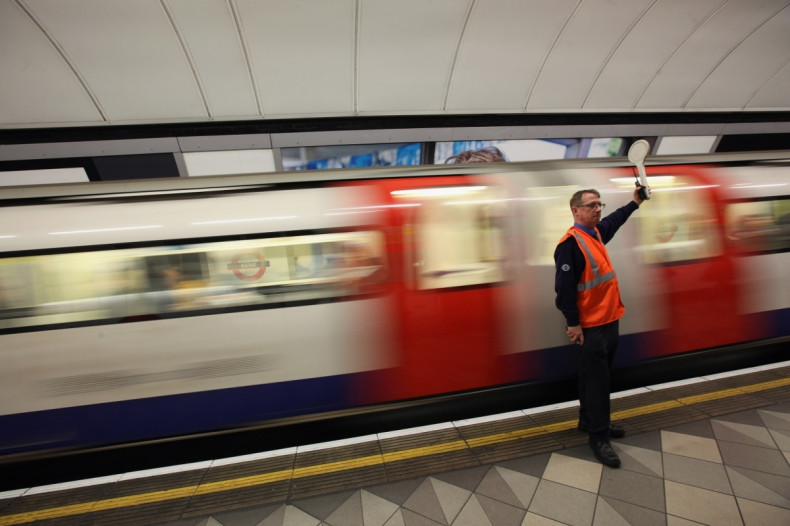 The tube drivers' union Aslef is the latest body to officially back London Underground's Night Tube deal after RMT Union members voted overwhelmingly in favour of the pay and work conditions offer.
The move means London is one step closer to the long-awaited Night Tube, which was originally pegged to launch in September 2015 and will run across four major lines on Friday and Saturday nights.
Aslef said more than 88% of its members on the Underground voted for the offer, with just 11.4% rejecting the deal. The decision comes after more than a year's worth of negotiations between LU bosses and the trade unions.
"This is a real victory for strong, pragmatic trade unionism," said Finn Brennan, a district organiser for Aslef. "There will always be changes in the workplace, but change must come through negotiation and agreement and should always bring real benefits for employees. We are now in discussions about the introduction of an all-night service on Friday and Saturday nights and expect this to be rolled out this summer."
Why Londoners still have to wait
But commuters and workers in the capital will have to wait for the result of a referendum of TSSA members on 21 March to learn of the union's official position. The union's leadership have urged their Underground members to vote for the deal.
Unite, which represents around 600 engineers and maintenance staff on the Underground, rejected the latest pay and Night Tube offer from management. Negotiator Hugh Roberts is hoping to set up talks with Underground bosses to find a resolution to the dispute.
Transport for London will also have to finish training 180 part-time drivers to work on the Night Tube before the service can roll-out. Steve Griffiths, the chief operating officer of LU, told IBTimes UK that they had 6,000 applications for the roles, which include a salary of £20,000 per year.
TfL's latest pay offer
1 April 2015
An average increase on basic salary of 2% from 1 April 2015 comprising as follows:
1% plus, a flat rate of £500 consolidated increase for all grades in recognition of our transformation to a 24-hour passenger-service operation. This is an above-inflation increase for 2015-16.
1 April 2016
RPI or 1%, whichever is the greater.
1 April 2017
RPI or 1%, whichever is the greater.
1 April 2018
RPI plus 0.25%, or 1% whichever is the greater.
Bonuses
In addition to the above, all Tube staff (drivers and station staff) are getting a £500 bonus for the successful introduction of the Night Tube.
All station staff to also get a £500 bonus for the successful implementation of the new staff model (Fit for the Future – Stations).