Night Tube deal agreed: RMT union members overwhelmingly back London Underground offer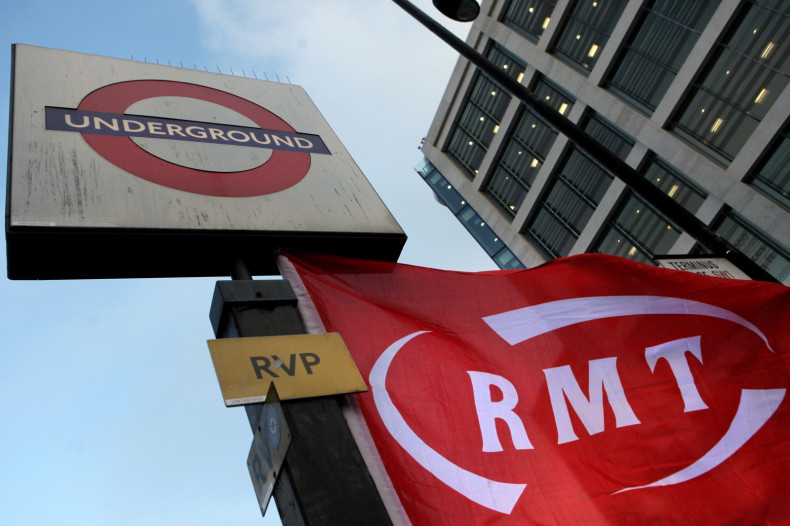 The dispute around London's long-awaited Night Tube service seems to be nearing an end after members of one of the largest Tube unions involved in the pay and work conditions row backed an offer from London Underground (LU) bosses.
The Rail, Maritime and Transport Workers (RMT) union, which represents workers and drivers on the network, revealed a vast majority (84%) of its members voted in favour of the proposed deal. Mick Cash, the union's general secretary, paid tribute to his LU members as part of the announcement.
"Those members have now voted to accept the most recent offer from the company – an offer that was only made after the hard work by union reps in the negotiations backed up by the loyalty, determination and militancy of the workforce right across the tube network," he said.
Tube drivers' union Aslef and the Transport Salaried Staffs' Association, which represents station staff, are also expected to give the pay and work conditions offer a green light.
However Unite, which represents around 600 workers on the network, rejected the pay deal and the union's negotiator has called for further talks with LU bosses.
---
Interview: Manuel Cortes: TSSA union chief talks Night Tube dispute and Sadiq Khan
---
The RMT development means the capital is one step closer to seeing a Night Tube service, which was originally scheduled to roll-out across four major lines in September 2015.
However, the industrial dispute pushed its launch date back to autumn 2015 and then sometime in 2016.
Transport for London have hired and are training part-time drivers for the weekend service and Steve Griffiths, LU's chief operating, officer told IBTimes UK that the Night Tube should roll-out this year.
---
Interview: London Underground boss Steve Griffiths talks to IBTimes UK
---
TfL's latest pay offer
1 April 2015
An average increase on basic salary of 2% from 1 April 2015 comprising as follows:
1% plus, a flat rate of £500 consolidated increase for all grades in recognition of our transformation to a 24-hour passenger-service operation. This is an above-inflation increase for 2015-16.
1 April 2016
RPI or 1%, whichever is the greater.
1 April 2017
RPI or 1%, whichever is the greater.
1 April 2018
RPI plus 0.25%, or 1% whichever is the greater.
Bonuses
In addition to the above, all Tube staff (drivers and station staff) are getting a £500 bonus for the successful introduction of the Night Tube.
All station staff to also get a £500 bonus for the successful implementation of the new staff model (Fit for the Future – Stations).