Singer/songwriter India Arie has shared her opinion on Zoe Saldana playing Nina Simone in a forthcoming biopic and believes the actress should not be blamed for taking the role. However, Arie does feel that the prosthetics used to give Saldana more of a resemblance to Simone could have been crafted better and make Saldana look "ugly".
Arie, who portrayed the late legendary singer in a 2003 episode of NBC drama American Dreams, spoke to The Hollywood Reporter about the backlash Saldana has received for darkening her skin and wearing a larger prosthetic nose in an attempt to look like Simone. Arie, who saw an early screening of Nina in 2013, told the publication: "It made me sad. The way she looked in the movie was ugly.
"Whether or not Nina Simone was beautiful in your eyes, I thought she was beautiful. But in this movie, she just looked weird. Her skin looked weird, and her nose looked weird. It made me wonder, was that how the filmmakers see her? Did they not think she was beautiful? Were they like, 'Yeah, we got it! That's how she looked'."
Many have branded Saldana's drastically changed appearance as "blackface" but Arie says it is "messy" to describe it in that way. She explained: "I think the best way to say it is that they casted her against type and went too far to make her fit. It's not my place to say how Zoe Saldana perceives herself, and I can't say how anybody else perceives her either. I see her as a black person of Hispanic origin, but I don't even know what that really means, because I don't know anything about race and Hispanic culture."
Saldana, 37, has been criticised for accepting the role knowing that she bears little resemblance to Simone, who died in 2003 at the age of 70, but Arie shifts the blame onto the studio rather than the Avatar actress. The I Am Not My Hair singer said: "I don't know [Saldana] and I don't think she did anything wrong. If I were in her shoes and I admired Nina Simone the way that I hear she does, I would have said yes, too, and I don't even think I can act. If they asked me to sing Nina Simone, I got that. But I never pursued it because I felt it was not my place. And I don't know if it was her place to do that."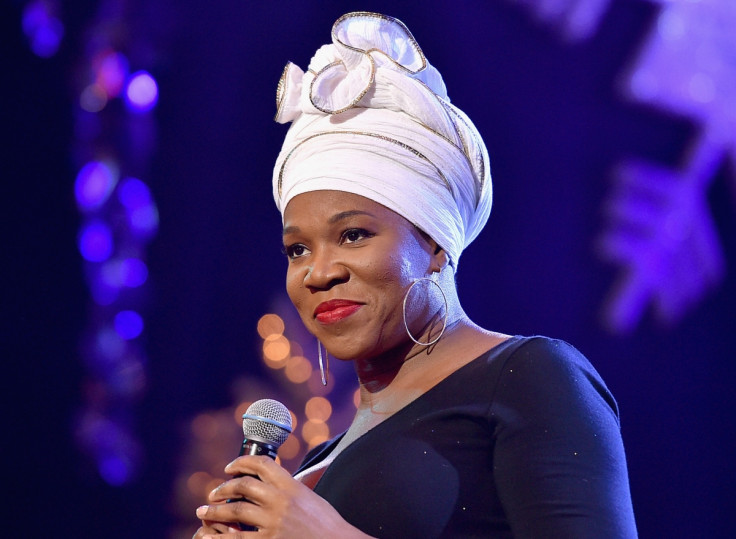 She added: "[The Nina portrayal] is a caricature. You had to put a whole other face on someone's face... I think they cast Zoe Saldana because they wanted a big name, but that makes me ask, 'Is the name Nina Simone not big enough to get people to come to the movie?'"
Nina, which also stars David Oyelowo and Mike Epps, is set for release on 22 April.
Watch Zoe Saldana in the Nina Simone trailer: