When the poster for the eponymously-titled Nina Simone biopic was unveiled, the first thing I noticed was the remarkable difference in Zoe Saldana's complexion. Even though she was quite noticeably darker, a part of me still considered – and hoped – that the change in her skin tone was simply just shadowing. However, the subsequent trailer not only confirmed just how downright terrible the film looks but that Saldana was unbelievably dressed up in blackface.
In 2016, when the likes of Viola Davis and Lupita Nyong'o are at the forefront of primetime TV shows, creating box office hits and winning top awards, it is a flabbergasting notion that a dark-skinned actress was apparently not good enough to claim the lead role in Nina. I personally have never been bowled over by Saldana's acting chops but I certainly admire her success. Starring in the highest-grossing film of all time – Avatar – is impressive but I highly doubt Saldana would be able to put on a performance that would linger in minds for all the right reasons.
During an interview in 2015, Saldana, 37, said when addressing the criticism: "It's more complex than just, 'Oh, you chose the Halle Berry look-alike to play a dark, strikingly beautiful, iconic black woman'." Unfortunately, it actually isn't more complex than that and that's the whole point of this unnecessary controversy. Perhaps producers did feel confident in Saldana's prowess to portray the complex life of Simone – or maybe it was that her familiar name and fairer skin tone would be more appealing to cinema-goers. The latter seems more likely.
It seems race or colour-swapping is becoming 'a thing' in Hollywood. Akin to the reaction Saldana received, sheer outrage ensued when Joseph Fiennes was announced to play Michael Jackson in an upcoming film. Honestly, I'm all for equality and everyone having the chance to express themselves creatively but blackface and even whiteface should be completely off limits. Was it that much of a struggle to find a talented actress with the same skin colour as Simone?
A handful of names immediately spring to mind when considering actresses more suited to the role. Viola Davis could have been truly phenomenal and Orange Is The New Black star Uzo Aduba is simply mesmerising to watch, whether as Crazy Eyes or Glinda The Good Witch in The Wiz Live. There are so many actresses more deserving of the role who not only look like Simone but would be able to deliver in the performance and I'm simply not convinced by Saldana.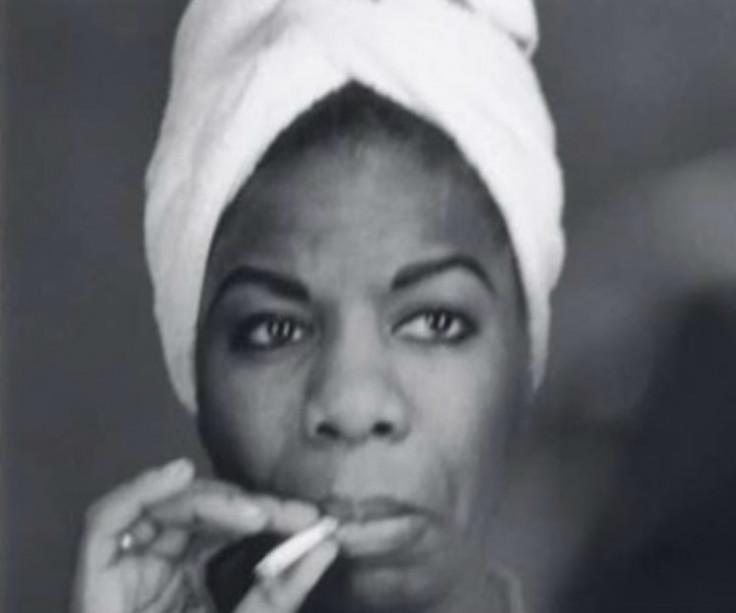 With Dominican and Puerto Rican descent Saldana is a black woman, but as a black woman myself, I find it insulting that some money-hungry movie studio thought it would be revolutionary to play dress-up of sorts and give Saldana a prosthetic nose. It feels like we have taken a huge leap backwards and is even more poignant at a time when high-profile figures in Hollywood have just locked arms to challenge the Oscars 2016 over their lack of diversity.
Knowing the shocking lengths that have gone into making Saldana fit the role, I will not be able to watch Nina and take it remotely seriously. Hers is certainly a story that should be told but it should be done right.
The #OscarsSoWhite but quite frankly, #NinaNotBlackEnough.
Watch the Nina Simone biopic trailer: