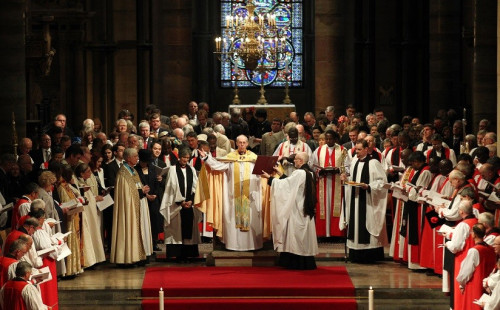 The Church of England has issued "nine commandments" for social media users, to help users avoid embarassment when posting on social networking pages.
The Diocese of Bath and Wells created the rules to help users "navigate the landscape of social media".
It read: "All are based on principals of common sense and good judgment.
"Essentially, you should participate online in the same way as you would in any other public forums."
It also warned people against publishing anything they wouldn't want "God or their mothers" to see.
According to the Church of England, the nine rules to abide by are:
1. Don't rush in
2. Transient yet permanent
3. You're an ambassador
4. Don't hide
5. Blurring of public/private life boundaries
6. Safeguarding
7. Stay within the legal framework
8. Confidentiality
9. Be mindful of your own security
It added: "Immediacy is one of its benefits – we can respond quickly to questions, correct misunderstandings, give our perspective about a breaking story in the news media.
"Responding quickly doesn't mean doing so without due consideration.
"Ask yourself, is this my story to share? Would I want my mum to read this? Would I want God to read this? Would I want this on the front page of a newspaper?"
The Church also warned clergy and employees to use privacy settings safely - and to be wary of "blurring of public/private life boundaries".
It stated that personal opinions could be seen as public statements or a minister's life could be invaded if the rules were not adhered to.