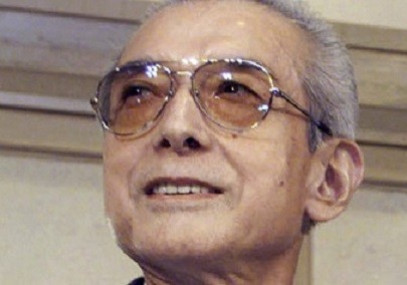 Hiroshi Yamauchi, the man who ran Nintendo for more than 50 years, has died aged 85 of pneumonia.
Yamauchi is credited with transforming the Japanese company from a maker of playing cards to the biggest producer of videogames in the world. It was worth billions of pounds.
A spokesperson for Nintendo confirmed the company was in mourning.
Yamauchi ran the company from 1949-2002 and was once the richest man in Japan with a net value of £4.85 bn ($7.8bn) in 2008 following the huge success of the Nintendo Wii. He was still the second largest shareholder in the company at the time of his death.
Forbes magazine ranked him the 13th richest man in Japan in 2013, with an estimated net worth of £1.6bn.
The company was nearly forced to declare bankruptcy in the late 1960s after a series of failed business ventures, such as fast food and toy guns.
However, Yamauchi eventually turned to electronic entertainment and helped engineer Nintendo's global growth, including developing the early Family Computer consoles and Game Boy portables.
He was also credited with hiring a young Shigeru Miyamoto and tasking him to design an arcade game that would attract a major audience.
This spawned the immensely successful Donkey Kong game and provided the origins of the Mario character, whose spin-off games helped Nintendo dominate the videogame market for years.
Following the disappointing sales of the GameCube console, Yamauchi stood down from his role in 2002. He was replaced by current Nintendo president Satoru Iwata.
Yamauchi held a position on the firm's board of directors before leaving the company entirely in 2005.
He is survived by Katsuhito Yamauchi, his eldest son.