Nissan Unveils Rear-View Video Mirror
New 'smart mirror' shows video footage from a camera located at the rear of the car.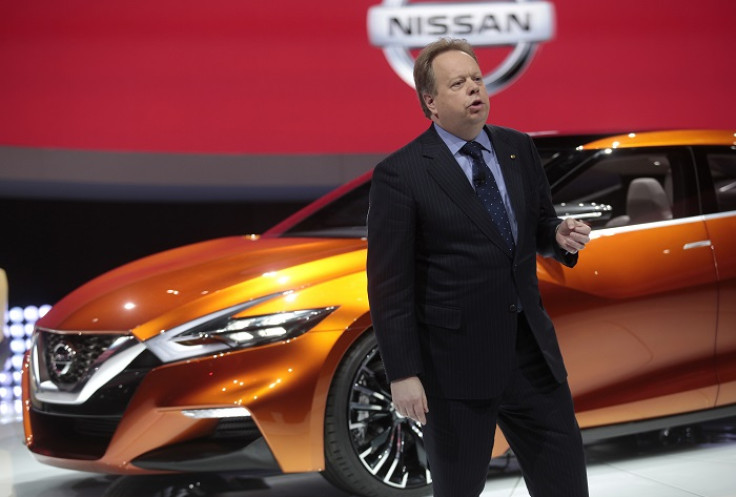 Japanese car manufacturer Nissan has unveiled plans to replace the traditional rear-view mirror in its cars with screens showing footage from cameras mounted on the rear of vehicles.
The company said its redesigned rear-view "smart mirror" will improve safety because the image seen by drivers will not be obstructed by passengers in the backseat, piled-up luggage, headrests or dirty rear windscreens.
The new feature will also enable the manufacturer to make rear windows smaller, which will allow cars to be more streamlined and aerodynamic. This in turn will help reduce fuel consumption.
The smart mirror's LCD display will be contained within the same structure as conventional rear-view mirrors, and can be switched off to allow the display to revert to a conventional mirror reflection if drivers want to check their appearance.
"Rearward visibility from conventional rear-view mirrors can be obstructed when there are tall passengers sitting in the rear seats or when luggage has been stacked high in the rear compartment," a Nissan spokesman told the Daily Mail.
"However, with the electronic mirror, rearward visibility is free from obstructions. This helps the driver get a much better view of the traffic conditions."
Andy Palmer, Nissan's executive vice-president, added: "Smart rear-view mirrors will give our customers the best possible view, no matter how tall the passengers in the back seat of the car are and no matter how bad the road conditions are.
"It also offers the possibility of new and exciting designs because it gives us an alternative to a very wide rear window while preserving good visibility."
Nissan said the technology is ready to be rolled out across Japan and will be launched as an option on the Nissan X-Trail in overseas markets later this year before being extended to other countries in 2015. Nissan plans to use the new smart mirror in its ZEOD RC race car in the Le Mans 24-hour race.
© Copyright IBTimes 2023. All rights reserved.