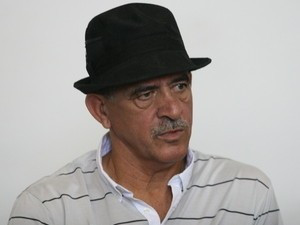 Israeli authorities have confirmed that the black Mazda which exploded on Thursday morning in central Tel Aviv belonged to criminal ring leader Nissim Alperon.
An initial investigation stated that Alperon was the main target for the bomb blast, which left seven people wounded, hitting nearby cars and shattering the windows of a bus.
Eyewitnesses claimed to have seen Alperon fleeing the scene. It is the eighth assassination attempt targeting the crime boss over the last 12 years.
Nissim is the brother of Yaakov Alperon, the head of Tel Aviv's third-largest crime family, who was killed in November 2008 when his car passed over a bomb on the corner of Pinkas Street and Namir Road in north Tel Aviv. Yaakov had been in court for the indictment of his son on unrelated charges.
Nissim, 57, last escaped an assassination attempt in June last year, when a bomb exploded in his car. His 50-year-old bodyguard was lightly wounded in the attack, which took place near his house on Rashi Road in Ramat Gan. The suspected rivalry between Alperon and other crime families was identified as the reason behind the attempt.
In 2000, Nissim was injured along with five other associates when a booby-trapped motorbike exploded on Rashi Road. In a later incident, he and his bodyguard killed a hitman who had been sent to kill him.
In 2006 he was unhurt after a bomb went off in his car wash business, and in 2007 he was attacked while sitting in a café in Ramat Gan, but survived. In the same year, police officers arrested a group of armed men who had come to his house to kill him.