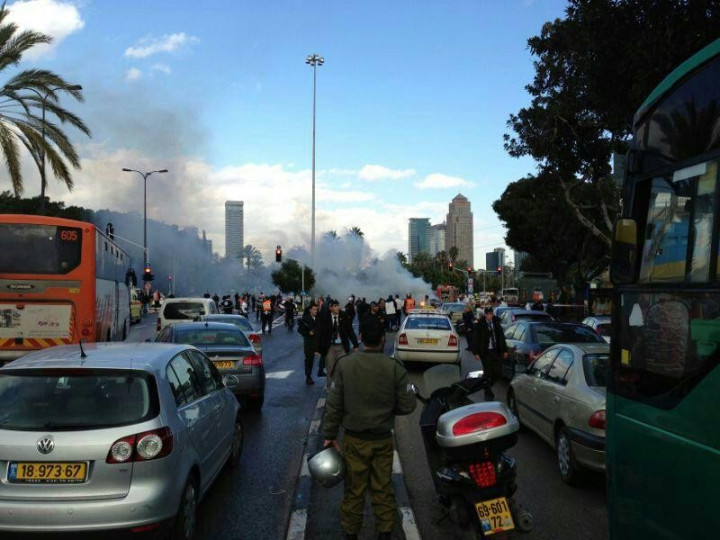 Between seven and 10 people are believed to have been injured after a Mazda car exploded in a busy central street in Tel Aviv near the military headquarters, according to Israeli ambulance service.
The explosion in JabotinskyStreet damaged surrounding vehicles including a bus. The bomb is believed to have been detonated by a motorcyclist nearby.
Tel Aviv police said it was a criminal act related to gangs and was not believed to be a terrorist incident.
Israeli radio said the car belonged to suspected crime boss Nissim Alperon, who has already survived eight attempts on his life by rival gangs in the Tel Aviv underworld.
Tel Aviv Car Bomb Target Nissim Alperon Survived Eight Assassination Attempts