JK Rowling has shattered hopes of Harry Potter And The Cursed Child heading to the big screen. Reports claimed Warner Bros had plans to turn the acclaimed stage play into a movie trilogy with original Harry Potter stars, Daniel Radcliffe, Emma Watson and Rupert Grint, reprising their roles.
Many fans of the ongoing Harry Potter franchise were thrilled with the claims that Warner Bros would turn the spin-off into an epic franchise like Star Wars. However, Harry Potter author Rowling set the record straight, informing her Twitter followers on 20 January: "I know a lot of people are looking for reasons to be cheerful today, but there is NO TRUTH to the rumour about a #CursedChild movie trilogy!"
Not everyone was disappointed with the news as one commented: "The good news is that a beautiful 2-part live performance already exists and it is utterly wonderful," while another weighed in: "I'm kinda glad actually. That should stay where it'll be best – the stage."
Another added enthusiastically: "Anyone's who's seen it will understand that it wouldn't work as a film! It's a theatrical masterpiece and that's the magic!"
The reports first emerged after entertainment journalist Jim Hill told the Unofficial Universal Orlando podcast that he believed Radcliffe, Watson and Grint would reprise their lead roles.
Hill said: "I have heard that Warner Bros has actually had conversations with [Emma], with Rupert, and, of course, Daniel about Cursed Child, because they want this to be, for lack of a better term, Harry Potter: The Force Awakens.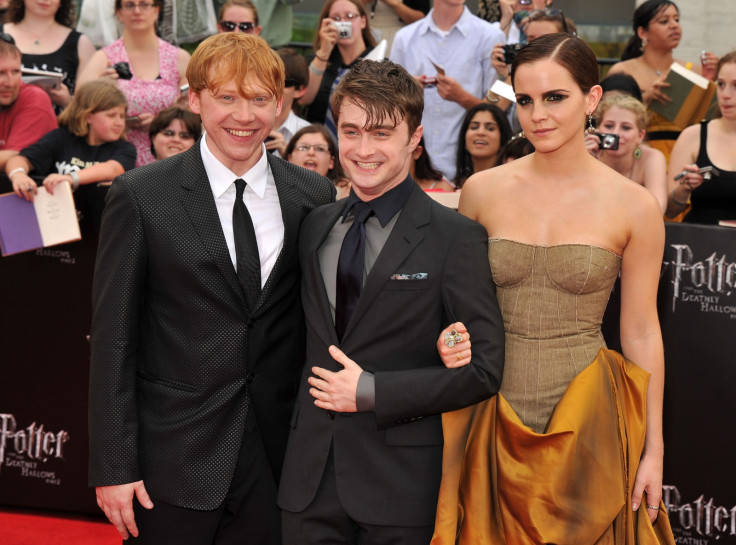 "They want this trilogy of movies to have the actors that we know and love from the original films that we watched grow up, as adults. And, of course, they're hiring a bunch of new, younger actors to play their children with the hope that, if we can lean on JK, maybe there'll be The Cursed Adolescent."
Warner Bros was allegedly working on a schedule that would see the first Cursed Child instalment hit cinemas in 2026 – Radcliffe would be aged 37, which is the same age as his character Potter in the play. This projected release date would also work with the end of the current Harry Potter prequel Fantastic Beasts And Where To Find Them, which is set to wrap up in 2024.
The movie studio helmed the first eight Harry Potter films, which saw Radcliffe take the lead role as the boy wizard alongside Watson as Hermione Granger and Grint as his sidekick Ron Weasley. In September, Radcliffe pondered the possibility of revisiting the character that made him a household name but admitted he was not keen on the idea.
The actor told reporters at the Deauville Film Festival: "At the moment it's not even a concern because I'm too young to play the character, but even in 10 years' time I would still feel strange about going back to it."