Award-winning singer Ed Sheeran has admitted that all the money in the world can not buy happiness. In a candid interview with BBC One talk show host Graham Norton, the Shape Of You hitmaker reveals that he took a year off from his music career to focus on fulfilling his personal life.
The 25-year-old singer had all the success in the world winning Grammy awards, breaking Spotify streaming records, claiming number one singles such as Thinking Out Loud and performing sold-out concerts at Wembley Arena on tour. However, the accolades were not enough for Sheeran who enjoyed a year-long hiatus in 2016.
Explaining why he decided to take a break, Sheeran tells Norton in the next episode of The Graham Norton Show: "I got to the end of a five-year tour and literally had everything to show for it professionally but nothing to show for it personally."
Clearly seeking privacy during his time off, Sheeran said of his choice of holiday destination: "I looked at where my albums had been sold and because very few had sold in Japan I went there."
Norton also quizzed the Castle On The Hill singer on the recent incident where he was reportedly slashed in the face by Princess Beatrice during a prank which had gone wrong. Sheeran now has a visible scar on his face from the injury but remains coy on the circumstances surrounding the stunt.
The singer said: "I can't talk about it. I don't know what will happen if I do! I have no idea how it came out as there weren't a lot of people there that night. For two weeks after, I had a huge gash on my face and would tell people I fell and then suddenly, the story came out – the alleged story came out. I remember telling my dad about it and he didn't believe me and said, 'No, what really happened?'"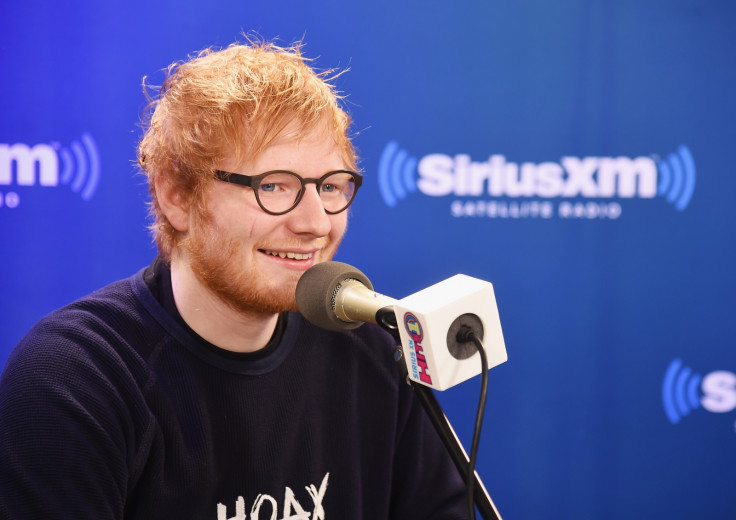 During the episode, Sheeran performs one of his new singles, Castle On The Hill, and comes face-to-face with a familiar face in Norton's Big Chair segment. Sheeran has made quite the comeback with his latest track, Shape Of You, reaching number one on the UK charts. The Steve Mac produced song is expected to hold onto the top spot for another week with Castle On The Hill, a romantic ode to his hometown in Suffolk, also set to remain at number two for the second week.
Fans will not have long to wait until Sheeran gets back on the road, with the singer announcing he will embark on a tour in March to coincide with the release of his anticipated third album ÷ (Divide).
The Graham Norton Show airs tonight (20 January) on BBC One at 10:35pm.
Listen to Ed Sheeran's Shape Of You: