The US will see no relief from the droughts it has been facing if a warm Pacific oceanic phase known as El Niño fails to develop later in 2014, experts have said.
Early indications strongly suggested 2014 would be an El Niño year - when easterly winds in the Pacific cause surface waters to become warmer, leading to altered weather patterns across the globe.
However, Australia's Bureau of Meteorology (BoM) has now said recent observations suggest there is just a 50% chance of a late El Niño.
El Niño affects weather in many parts of the world. There is below average rainfall in the western Pacific and Indonesia, and increased rainfall in central and eastern Pacific. In the US, it brings increased rainfall that can cause destructive flooding.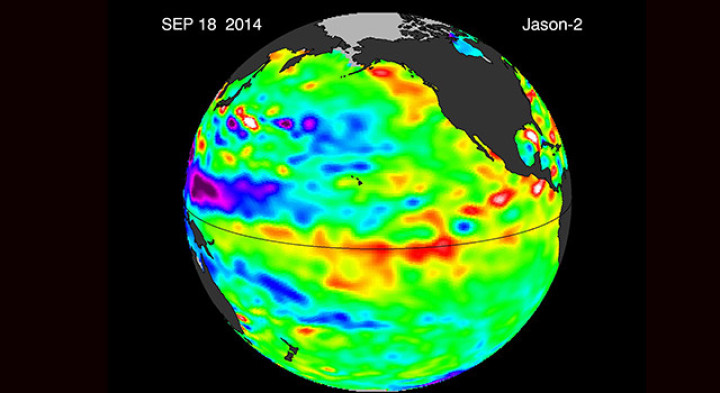 El Niño would provide much-needed rain for many parts of the US which have been in the grip of one of the worst droughts in the country's history. In California, a state of emergency was declared in January, with the state experiencing an "exceptional drought".
Nasa said that current data could indicate an El Niño comeback. Satellite images show a pair of eastward-moving waves of higher sea level, known as Kelvin Waves, in the Pacific Ocean - an indicator of El Niño.
The height of ocean water is partly related to its temperature – indicating how much heat is stored in the ocean below. When it warms, it expands and when it cools, it contracts.
Climatologist Bill Patzert of NASA's Jet Propulsion Laboratory, Pasadena, California, said: "Since February 2014, the prospect of an El Niño has waxed and waned. This late in the season, the best we can expect is a weak to moderate event. What comes next is not yet clear. But for the drought-plagued American West, the possibility of a badly needed drenching is fading."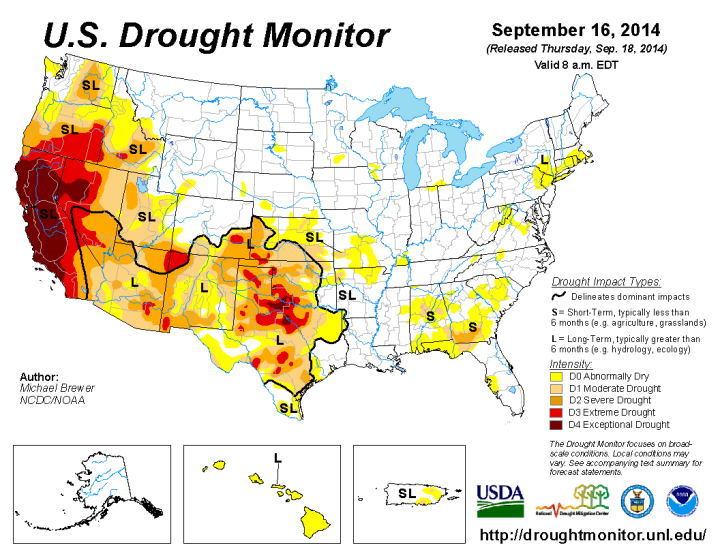 Although California is expecting intense rainfall in the coming days from an incoming Pacific storm, experts say this will not ease the drought in the long term and could trigger floods and landslides.
Jon Erdman, writing for the Weather Underground, said: "Rain falling on burn scars, those areas charred by recent wildfire, may trigger flash flooding and mudslides.
"Yes, runoff triggered by soaking rain from this September storm in far northwest California will raise reservoir levels a tad. However, the key to drought relief in California is not rain, but snow. Critical to water supply in this part of the country is the build-up of winter snowpack in the mountains, whose meltwater in the spring replenishes reservoirs.
"In short, California and the West needs a persistently wet winter, with a combination of significant rain and mountain snow to replenish groundwater and reservoir levels."