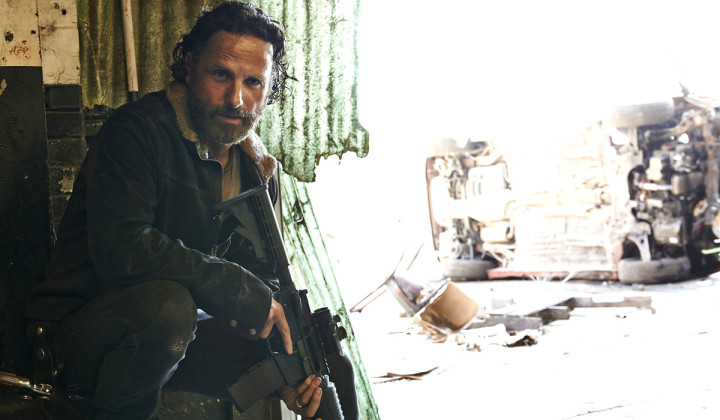 A synopsis for the first episode of The Walking Dead's fifth season premiere has been released online.
Entitled No Sanctuary, the first instalment of the zombie horror drama will pick up where season four's dramatic cliffhanger left off, with the large majority of the show's heroes being held against their will in Terminus – a settlement with inhibitors who might just be partial to human flesh.
AMC says:
The promise of learning their motives is a big one, as whether or not the people of Terminus are cannibals has been a matter of great debate over the summer. The synopsis asking whether they and our captive protagonists will be able to work together however suggests that they aren't the clear-cut villains many believed.
A synopsis for season five on the whole was also released.
AMC's hit show has a dedicated following, averaging around 13 million viewers during its fourth season – its most successful season to date.
The Walking Dead returns to US screens on Sunday 12 October and will air in the UK on Fox on Monday 13 October at 9pm.