Animals evacuated from giant Noah's Ark replica after it broke free during storm and crashed
Seven people had to be rescued as the ark crashed into small fishing boats.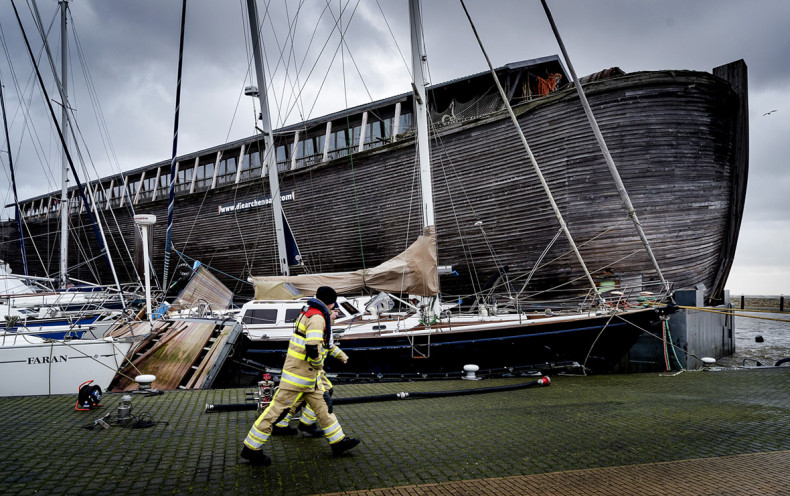 A replica of Noah's Ark sparked chaos when it came adrift in the harbour of a Dutch fishing village.
As winds of 110km/h battered the Netherlands on Wednesday (3 January), the 70-metres long ark, which houses a bible museum, broke free.
It crashed into several boats moored in the harbour of Urk, a staunchly protestant village in the province of Flevoland.
The incident caused "considerable damage," according to Urk's mayor Pieter van Maaren.
Seven people and several animals on board the ark had to be rescued, but there were no injuries or fatalities, Dutch broadcaster NOS reported.
The ark's owner told a local radio station in Flevoland that gale-force winds had torn it away from the boulders it was fastened to. "We had fastened it properly as we're used to storms. I don't know how it managed to break loose," he said.
"For us, the damage won't be that severe as [the ark] is made of steel. But I hope that it isn't too bad for those small boats," he said.
The replica has been stationed in Urk's harbour since January 2017. It was scheduled to stay moored in the fishing harbour until February.