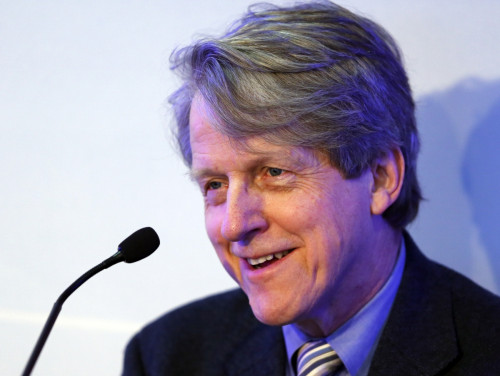 Cronyism is still alive and well in the business world, according to Nobel Prize-winning economist Robert Shiller.
Shiller, a Yale University economics professor, won the Nobel Prize for economics in 2013 alongside two others for his discovery that that stock prices fluctuate much more than corporate dividends.
He was asked on Bloomberg TV about whether he thought people like JPMorgan chief executive Jamie Dimon, who has been awarded a pay rise despite the investment bank's recent troubles, were paid too much.
"There is a crony effect in business that's going on. That's where you're friends with the board. They'll do you a favour and maybe you'll do them a favour later," Shiller said, though he said he would not comment on individual cases such as Dimon's pay rise.
Shiller added that he suspects cronyism is less rife since the financial crisis because "public attention is focused on it".
He was interviewed at the World Economic Forum (WEF) 2014 in Davos, Switzerland.
The WEF is often criticised as a back-slapping gathering of elites, from heads of government and public institutions to wealthy entrepreneurs and business leaders, who achieve little of substance at the event.
"As the years go by, I find myself more and more admiring of Davos. The business community is not always idealistic, but the people here are on the idealistic, socially-conscious side of business," said Shiller.
"And that's the future, I think. We need people like this."