A Chinese top official told state television on Sunday (1 January) that Beijing would not allow anyone to use Hong Kong as a base for rebellion against mainland China. Zhang Xiaoming, the head of China's Liaison Office in Hong Kong, added that the semi-autonomous city-state can't be used for damaging political stability of the country.
However, Xiaoming said Beijing would not act as a road block in matters that purely affect Hong Kong's autonomy.
But he added, "As far as Hong Kong is concerned, nobody is permitted do anything in any form that damage the country's sovereignty and security, they are not allowed to challenge the central government's authority or that of Hong Kong's Basic Law, they are not allowed to use Hong Kong for infiltration subversion activities against the mainland to damage its social and political stability."
The new growing pro-democracy movement in Hong Kong, which returned to mainland rule in 1997, is said to be an increasing problem for Chinese leaders. And, the recent demonstrations in the city have further annoyed Beijing as it doesn't want Hong Kong to break the long-standing agreement and becoming a whole new country.
The renewed protests come after China's parliament in November 2016 staged a rare interpretation of Hong Kong's mini-constitution, the Basic Law. It barred pro-independence lawmakers in the city from taking oath for office, which prompted at least 5,000 people to march in protest through Hong Kong on New Year's Day.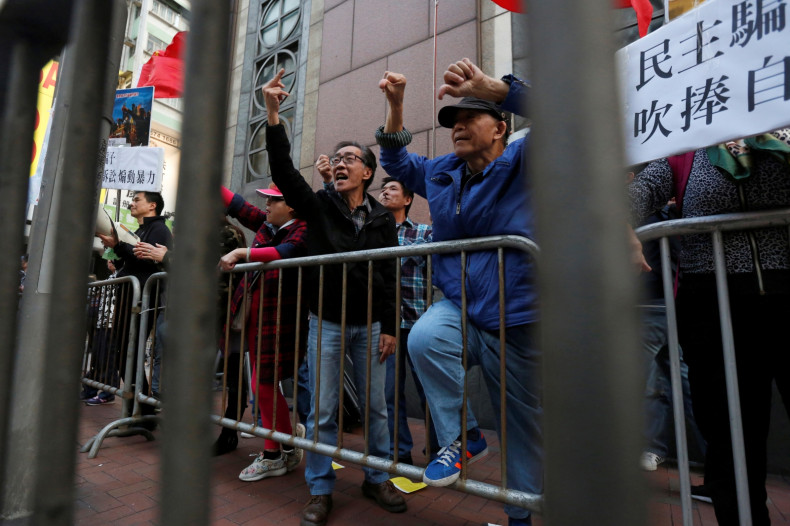 The former British colony – returned to China under the "one country, two systems" agreement, while having its own independent legal system.
But the ruling Communist Party rulers in Beijing have ultimate control over the country and due to which Hong Kong democracy fighters are said to be constantly anxious as the rulers are interfering to head off dissent.