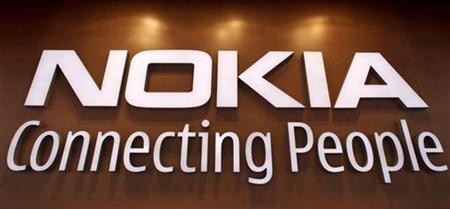 Nokia has issued a statement once again "confirming" it maybe/might/could, be interested in creating Windows 8 tablets in the near future.
Speculation regarding a potential Nokia built Windows 8 tablet emerged the moment Nokia inked its deal to use Microsoft's Windows Phone OS to run its smartphones.
The speculation re-emerged just after Nokia unveiled its news series of Windows Phones, when CEO Stephen Elop dropped a slew of hints about a potential Windows 8 tablet during an interview with Bloomberg.
In the interview Elop described Windows 8 as a "supercharged" version of Windows Phone tailor made for use on tablets. "There's a new tablet opportunity coming," Elop commented on Windows 8's potential.
"We [Nokia] see the opportunity. Unquestionably, that will change the dynamics," elaborated Elop, when questioned about the Windows 8 tablet's potential to combat the Apple iPad's current hold on the market.
When questioned about the Elop's comments Nokia representatives were quick to reiterate the CEO's definitely-maybe sentiment.
"We have not announced any specific plans as it relates to tablets. What we have said is that we recognize from an ecosystem perspective that there are benefits and synergies that exist between Windows, Windows Phone and other platforms, where people are looking for complete digital experiences across the smartphone to PC to tablet, the TV and the automotive industries," commented a Nokia representative when asked about the company's tablet plans.
Later adding, "[t]here is a lot of opportunity out there. That's what makes this industry so exciting!"
Irrespective of whether Nokia finally gets off the fence, Microsoft Windows 8 tablets are definitely on the way.
Back in September, in a bid to boost interest in its forthcoming Windows 8 operating system, Microsoft reportedly handed out 5,000 new Samsung tablet computers running a test version of Windows 8 at its annual developer conference.
However, when the promised tablets will appear remains up-in-the-air. Microsoft are yet give the new tile-heavy OS a firm release date.