New details on Nokia's upcoming 8in tablet codenamed Lumia 2002 have appeared, revealing some of its technical features.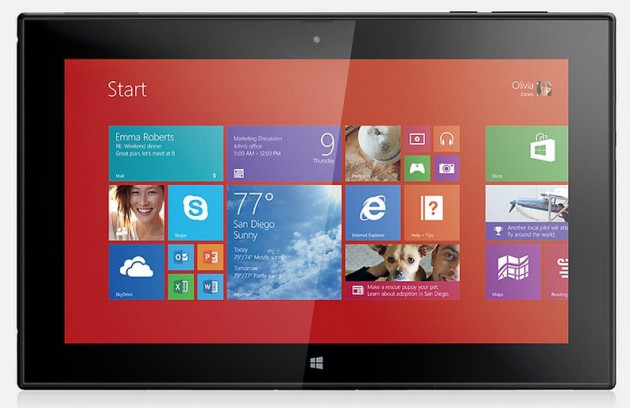 The existence of Nokia's Lumia 2020 is confirmed again via Zauba.com, an Indian import and export database. According to the listing the Lumia 2020 with codename RX-115 is a device for testing and evaluation purposes. It will feature an 8.3in full HD (1080p) LCD display. Besides, the latest Nokia tablet will offer a nano SIM card slot.

The Lumia 2020 has been earlier rumoured to feature high-end specs like the recently launched 10in Lumia 2520. This includes Snapdragon 800 chip featuring a quad-core processor, 1920 x 1080 pixel IPS-LCD display and a stylus.
The Lumia 2020, said to be a high-end device, is expected to be released sometime in the first quarter of 2014. This is the same 8in tablet that was earlier rumoured as Nokia Illusionist and reportedly Nokia's second Windows RT tablet.
The reports of the Lumia 2020 comes as smartphone manufacturer such as Nokia, LG and Sony are said to continue to produce tablets whereas HTC, Motorola and BlackBerry have chosen to focus on smartphone market. Besides, Nokia intends to expand its tablet range by introducing an 8in tablet.

Not to be surprised, the Lumia 2020 is not the only device in Nokia's production line-ups. There is also a dual-SIM Nokia device with code name RX-977. It is expected to feature a 4.5in display. There is a possibility that the dual-SIM RX-977 would come, considering earlier reports that claimed dual-SIM Lumia devices are in tow as soon as Microsoft gets its Windows Phone series in a row to support the functionality, notes PhoneArena.
Besides, another Nokia device with internal code number RM-964 has also been spotted at the import entries database. The RM-964 will reportedly feature a 5.2in display and come with a price tag close to that of the Lumia 1020 and Lumia 1520.