Nokia clings to positive sales of its Lumia smartphones as sales of its feature phones fall dramatically.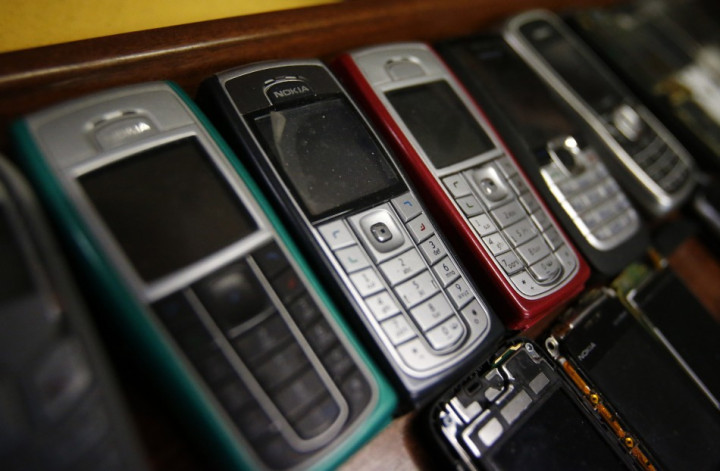 Nokia Q1 2013 Highlights:
Lumia smartphone sales up 29% to 5.6 million since previous quarter
Feature phone sales down 30% since previous quarter
Sales in China down 63 percent year-on-year
Revenue of €5.85bn is lowest quarterly revenue since Q3 1999
Operating loss of €150m
Two years ago Nokia took a big gamble by hitching its wagon to Microsoft's nascent Windows Phone platform rather than choosing the hugely-popular Android platform from Google. 24 months later the first signs of green shoots are emerging from the partnership as Nokia announces record sales of its Lumia smartphones for the first quarter of 2013.
The Finnish company announced it had sold 5.6 million Lumia smartphones in the three months to the end of March, bringing the total Lumia smartphone sales since the range launched to just shy of 20 million devices.
While these figures are some way shy of the number of smartphones sold by the likes of Apple and Samsung every quarter, it will be encouraging for those backing Nokia to make a recovery. The company has also predicted continued growth in Lumia sales for the current quarter of 27 percent sequentially, meaning it expects sales of just over 7 million Lumias in this quarter.
However Nokia has failed to make any significant inroads into the highly lucrative US market, selling just 400,000 phones there in the quarter, despite a large push and marketing campaign in North America.
Francisco Jeronimo, an analyst with IDC, commenting on the sales figures for Nokia's Lumia range, said: "Nokia Lumia performance is promising considering this is the weakest quarter of the year and the new low end smartphones were not yet out."
The low-end smartphones Jeronimo speaks about are the €139 Lumia 520 and €249 Lumia 720 which Nokia launched at Mobile World Congress at the end of February.
Not good reading
Away from the growing number of Lumia smartphones sold, the figures do not make for good reading for Nokia.
Overall mobile phone sales (including smart devices) are down 25 percent year-on-year with the company's Asha feature phones recording a surprisingly large drop compared to the last quarter. In the final three months of 2012, Nokia sold 9.3 million Asha phones but that dropped to just 5 million in the first three months of 2013 with Nokia citing "competitive industry dynamics and an estimated higher than normal seasonal decline in the market."
One of the key factors affecting mobile phone sales in the quarter was the fall off in sales in China, dropping 63 percent year-on-year to just 3.4 million devices, indicating its feature phones are losing out to cheap Android smartphones.
Revenue for the quarter was €5.85bn (£5bn) which is down 20 percent compared to last year and marks the lowest quarterly revenue for Nokia since the third quarter of 1999 - which coincides with the beginning of Nokia's 14-year reign as the world's biggest mobile phone manufacturer ended last year when Samsung took the crown.
Underlying profitability
Despite CEO Stephen Elop speaking about "underlying operating profitability" the company reported a net loss of €150m, though this does includes a number of restructuring costs, including a €129m restructuring charge in Nokia Siemens Networks and a €72m restructuring charge in its Devices and Services division.
Nokia is seeking to take a number of costs off its balance sheet as it seeks to re-establish itself as one of the world's leading phone manufacturers.
Elop says that Nokia is executing it restructuring strategy "with urgency" while managing its costs "very well."
He added: "We have areas where we are making progress, and areas where we are further increasing the focus. For example, people are responding positively to the Lumia portfolio, and our volumes are increasing quarter over quarter."
On the back of these results, Nokia shares were down over 10 percent in pre-market trading on the New York Stock Exchange at the time of publication.