Nokia shareholders have approved Microsoft's €5.44 billion (£4.6bn, $7.4bn) buyout of the Finish company's phone-making business.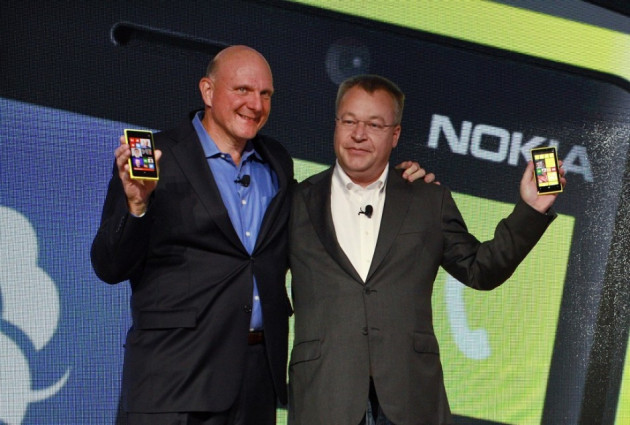 The decision was made by vote in Helsinki, where an estimated 5,000 Nokia shareholders attended to decide the future of the company's phone-maming division. The Financial Times reports that 99.7% of participating shareholders voted in favour of the deal.
Announced in September, the acquisition is expected to be completed during the first quarter of 2014, when Microsoft will assume control of the development and manufacturer of all future Lumia and Asha devices.
John Stoll, bureau chief for The Wall Street Journal in Stockholm, tweeted: "Microsoft, you got your wish. Nokia shareholders green light $7B handset deal at meeting in Helsinki."
When the deal closes early next year, Microsoft will pay €3.79bn for Nokia's phone making business, plus €1.65bn for the Finnish company's portfolio of patents and a four-year license to use Nokia's Here mapping service. Microsoft has also given Nokia €1.5bn of "immediate financing" to help the company's cash flow; if used, the loan will be repayable once the deal has closed next year.
The buyout will see outgoing Nokia CEO Stephen Elop return to Microsoft, having left in 2010 to turnaround the phone maker, which had lost ground to Apple and BlackBerry in recent years.
Speaking when the deal was proposed in September, Microsoft CEO Steve Ballmer said: "It's a bold step into the future - a win-win for employees, shareholders and consumers of both companies."
Replacing Ballmer
Current Microsoft CEO Steve Ballmer is to retire some time in 2014, and although his replacement is yet to be named, Elop is widely thought to be in the running for the top job at Microsoft, along with Alan Mulally, current CEO of Ford.
In early November it was reported that Microsoft had whittled its choice of candidates down to five, while bookmaker Ladbrokes named Elop as "the hot favourite," having improved his odds from 5/1 to 1/7; Mulally is his closest rival at 6/1.
No longer a phone manufacturer, Nokia will lose approximately 32,000 of its 97,000 staff to Microsoft, although it was announced that many workers will not relocate once the deal is complete. This leaves Nokia to concentrate on three core technologies: Nokia Solutions & Networks (networking infrastructure), Here maps and location-based services, and Advanced Technologies (a licensing and development division).