Nokia CEO Stephen Elop has described Windows Phone 8 as "an important step but it's by no means the only step in our journey" in an interview ahead of a launch event in New York City.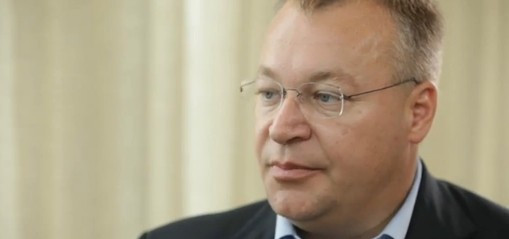 "Where we are right now is taking that next step. It's an important step but each step builds on the one before it and it is the case that as we introduce the Windows Phone 8 products that's important. But we already know what the step is after that and after that and so forth," he told the Wall Street Journal.
Nokia and Microsoft are holding a joint press conference in New York today, 5 September, where they are widely tipped to show off the first Nokia handsets using Microsoft's Windows Phone 8 software - including the Lumia 920 and Lumia 820.
Elop said that Nokia is larger than just its smartphone strategy and believes that area of the business only gets a lot of attention because it is generating big losses right now.
He pointed to the wider company portfolio and to the regular mobile phone business as bright spots, with sales of the Asha full-touch product line being promising.
However, he admitted that the Windows Phone ecosystem needed to achieve "steady growth" to catch up to Apple's iOS and Google's Android.
"There's an overall struggle going on where clearly Apple and the Android ecosystems are very strong and we have to establish this as the third viable ecosystem," Elop said.
He said Windows Phone 8 handsets were about to have their visibility greatly enhanced thanks to the launch of the Windows 8 computer operating system, which shares a common experience across PCs, tablets, games consoles and phones.
He also claimed that Nokia Windows 8 devices will use the "the full power and might of the Nokia R&D teams" to stay ahead of the other handset manufacturers.
"What you will see as we introduce our next collection of devices is not only all of the Windows Phone 8 capabilities that all of the manufacturers will be taking advantage of, but you'll see some very obvious distinct Nokia capabilities in our devices that you will not see anywhere else," Elop promised.
"So some of the things that you'll see tomorrow you'll look at and say wow this has clearly been years in the making, it's wonderful work. This is the type of thing that Nokia has always been known for and we need to get more of that out there."