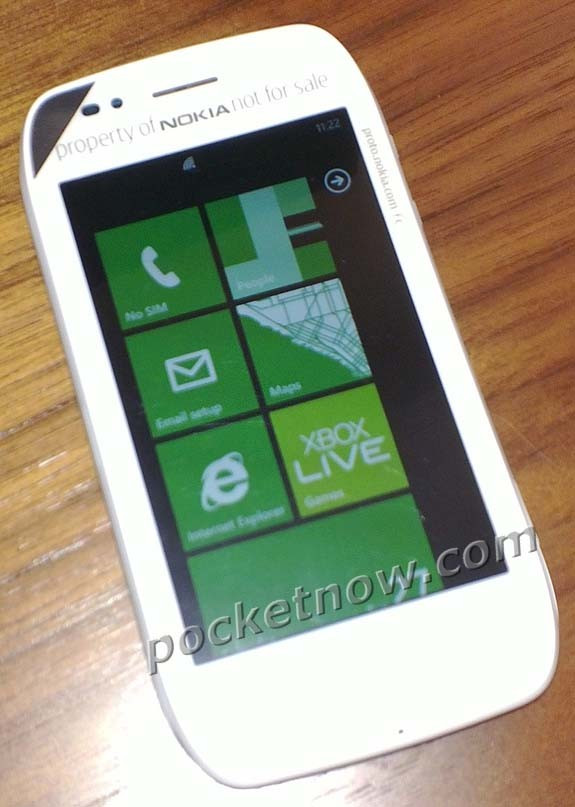 With the company's Nokia World event less than one day away, analysts and critics alike have begun to question what the former king of the smartphones will bring to the table to combat Apple's iPhone 4S and Samsung's Galaxy Nexus.
Two Phones Expected to Make an Appearence
Since speculation began regarding Nokia's forthcoming contributions to the Windows Phone armada, two names have constantly popped up; the Nokia Sea Ray and Sabre.
Most recently, according to TechRadar, the Nokia Sea Ray will be little more than a renamed version of the company's existing N9 smartphone -- the only difference being it runs on Windows Phone 7.5 rather than the MeeGo operating system.
If true the news wouldn't necessarily be bad. Though the N9 skipped the UK, it generally received positive reviews, the only criticism against it being the fact that it would be the first and most likely last MeeGo smartphone.
The device tech spec isn't bad either, while not dual-core, the N9 does house an impressive 1Ghz processor, 8-mega-pixel camera and 3.9 inch AMOLED display -- coated with gorilla glass for added protection.
Additionally the handset will come pre-loaded with 16GB of storage, with the option to upgrade it to a maximum of 64GB.
Regarding Nokia's currently fictitious Sabre, the most recent rumour stemmed from Wpcentral, which suggested it had obtained leaked images of the rumoured device.
Using the images, Wpcentral suggested the device would house a 3.5-inch touch screen. The site also suggested the device would boast a 1.4GHz processor and house 1GB of RAM.
As is to be expected, the site later went on to allege the device would be powered by Windows Phone Mango.
Neither Nokia nor Microsoft have confirmed any of this.
Ailing Fortunes
Nokia's 2011 unveiling comes at the peak of what is debatably the company's darkest hour.
Since Nokia's move to Microsoft's Windows Phone was announced February 2011, investors have at best been skeptical of the move. The investors hesitation has had financial consequences, with Nokia's market value halving since the announcement.
The drop in value has led to what can only be described as pessimistic forecasts by independent research groups and market analysts about the company's future.
Most recently, research by Strategy Analytics suggested that while Microsoft and Nokia's partnership will help the Windows Phone OS grow to account for 12.3 per cent of the smartphone market in 2012, its share will still pale in comparison to that of Android and the iOS.
In their paper the researchers reported that they expect Google's Android to capture 44 per cent and Apple's iOS 23 per cent of the market in 2012.
Nokia's new World event is set to kick-off 9am UK time on 26 October. Check back at the IBTimes for up to the minute coverage of the event from 8am tomorrow.