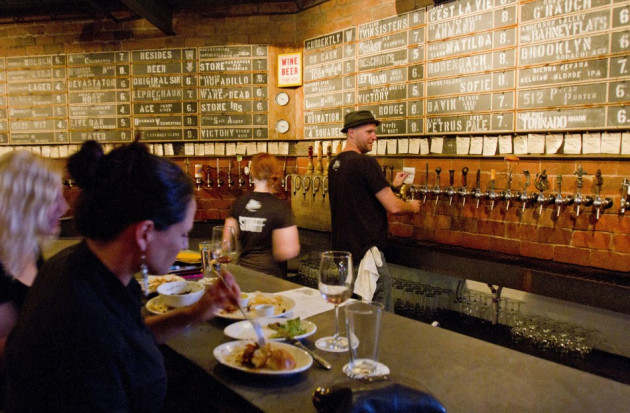 The US created more jobs in low-paying sectors such as restaurants and retail trade in the month of May, clearly pointing to a weak labour market in a slow-moving economy.
But better-than-expected jobs data will prompt the US Federal Reserve's plans to prune its massive global asset buys later in the year, economists say.
US firms added 175,000 jobs in May on top of 149,000 jobs in April, enough to warrant a cut in the Fed's bond-buying programme.
"We think this leaves the Fed on track to taper QE3 later this year. May's gain was better than April's 149,000 rise and takes jobs growth a bit closer to the monthly average of 200,000 seen in the previous six months," Paul Dales of Capital Economics was quoted as saying in a Wall Street Journal report.
"This payrolls report offers a very encouraging take on US labour market momentum and economic activity more generally, and in contrast to the very weak tone in the recent flow of economic reports, it suggests that the economy is continuing to build positive momentum. However, we expect this report to do little in terms of the Fed's thinking on the eventual tapering of QE," said Millan L Mulraine of TD Securities.
Government data showed that temporary employment, retail trade and the restaurant sector accounted for over 50% of May's job growth, but manufacturing employment dropped for the third month in a row.
This clearly suggests a weak US labour market was creating "bad" jobs, according to Dean Baker of the Centre for Economic and Policy Research.
"Job growth was again narrowly concentrated, with the restaurant sector, retail trade and temporary employment accounting for more than half of the job growth in May.
"These are all low-paying sectors. It is worth noting that the job growth reported in these sectors is more an indication of the weakness of the labour market than the type of jobs being generated by the economy. The economy always creates bad jobs, but in a strong labour market workers don't take them," Baker was quoted as saying in the WSJ report that compiled economist's reactions.
Preliminary data from the Bureau of Labour Statistics showed that manufacturing employment in the US fell by 8,000 workers in May. It had dropped by 9,000 workers in April and 4,000 workers in March.
May's decline runs contrary to an increase of 6,000 workers a year ago.
But the May report has "a little something for everyone", said Michael Feroli of JP Morgan Chase.
"If the last week or two of soggy data generated renewed spring swoon fears, (the 7 June) report should help to mollify those concerns. On the other hand, the figures do little to suggest the economy is shifting into higher gear. Basically it's more of the same," Feroli said.