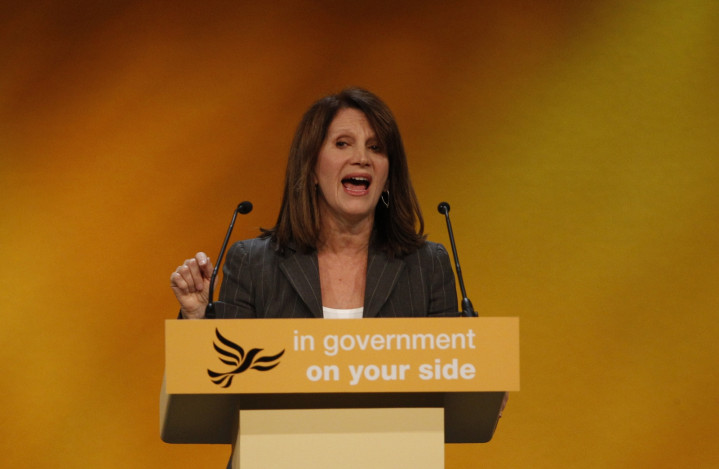 Liberal Democrat MP Lynne Featherstone has been appointed Minister of State for Crime Prevention at the Home Office after her party colleague Norman Baker resigned from the role.
Featherstone said she was "very happy" to be returning to the department after working at the Home Office as a junior minister overseeing equality.
"I am very proud of what I was able to achieve in my previous role there, not least introducing equal marriage, ending the fingerprinting of children and banning wheel clamping on private land," the MP for Hornsey and Wood Green said.
"I am also looking forward to continuing my work tackling violence against women and girls and on ending female genital mutilation (FGM) at home and abroad.
"I have always had a very constructive relationship with [the Home Secretary] Theresa May and I look forward to working with her again."
The move comes after Baker stepped down from his position at the Home Office and alleged that working at the department was like "walking through mud".
"They have looked upon it as a Conservative department in a Conservative government, whereas in my view it's a Coalition department in a Coalition government," he told The Independent.
"That mindset has framed things, which means I have had to work very much harder to get things done even where they are what the Home Secretary agrees with and where it has been helpful for the government and the department.
"There comes a point when you don't want to carry on walking through mud and you want to release yourself from that."
The resignation comes with months to go before the 2015 General Election next may.
The latest poll from Lord Ashcroft put the Liberal Democrats three points up on the last research conducted by the peer at 10%.
However, Nick Clegg's party is currently well behind its 2010 General Election vote share result of 22.1%.