Normandy attack: Catholic priest forced to kneel before Isis captors as they slit his throat
Two men held up to six people hostage in Church of the Gambetta in Normandy, before being shot dead.
The 84-year-old Catholic priest who had his throat slit by Islamic State (Isis) terrorists at a church in Normandy on Tuesday (26 July) was made to kneel before his murderers, a nun who escaped the massacre has said.
Jacques Hamel was one of up to six people who were held hostage at the Church of the Gambetta after two knifemen launched their deadly attack .
Two nuns and several worshippers were also reportedly in the church when the two men started what French President Francois Hollande described as "a vile terrorist attack".
Hamel was killed in the violence while there are reports others were injured during the incident, one of whom is believed to be in a serious condition. Three of the hostages were freed unharmed. The two suspects were shot dead by French specialist officers as they left the the church.
It has since emerged the priest was forced to kneel by his captors, who Hollande said claimed to be from Islamic State, as they slit his throat. A nun who escaped the bloodbath told AFP: "They forced him to his knees. He wanted to defend himself. And that's when the tragedy happened." She also said the pair filmed the murder.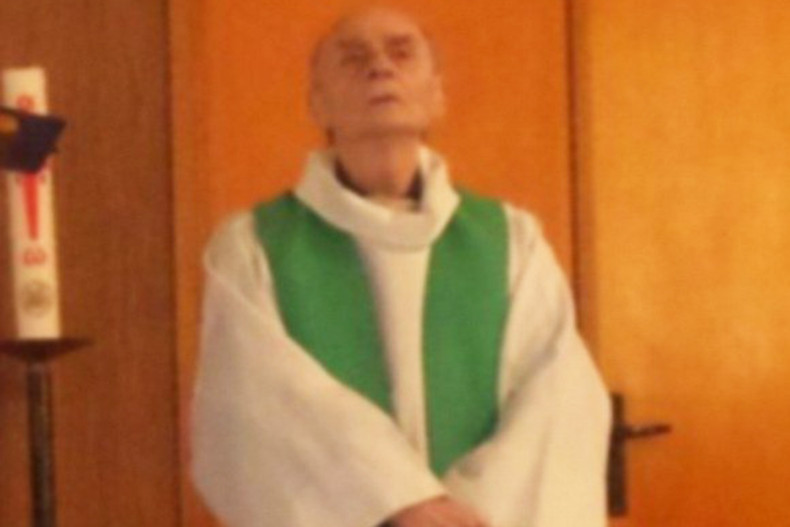 The Vatican condemned the "barbarous killing" and the Archbishop of Rouen Dominique Lebrun said he would pray "as we prayed at the tomb of Father Popiulusko in Warsaw", who was was assassinated in 1984.
Hamel was a "good priest...discrete. He was quiet, didn't like attention." said Father John Hogan, OCDS, a Secular Discalced Carmelite priest. "He assumed his duties to the end. He was well-liked. It seems he was a simple, faithful priest, quietly serving God and his people," the priest tweeted.
The US has condemned the attack and offered its assistance, and British PM Theresa May said the country would stand alongside its ally in the fight against terrorism.
"'We all face a terror threat," May said. "If you look at the national threat level here in the UK, it is at severe. That means that a terrorist attack is highly likely.
'What is necessary is for us all to work together, and stand shoulder-to-shoulder with France. We offer them every support we have in dealing with this issue and this threat that they, and the rest of us, are facing."