Normandy update: First photo of 84-year-old Catholic priest slain at morning mass
French police killed two armed knifemen in Normandy after they held up to six hostages at a church.
A photo has emerged of Jacques Hamel, the 84-year-old Catholic priest who was murdered by Isis terrorists at the Church of the Gambetta in Normandy on Tuesday (26 July). Up to six hostages were taken by the attackers including Hamel, two nuns and several worshippers after the agitators stormed a morning mass session at 10am local time in Saint-Etienne-du-Rouvray, south of Rouen.
A police source told the Reuters news agency Hamel, who was reportedly ordained in 1958, had his throat slit and there are reports others were injured during the incident, one of whom is believed to be in a serious condition. French police shot and killed the two suspects, who it is claimed shouted "Daesh" while launching the attack as Hamel was leading morning mass at the Roman Catholic church.
The Vatican condemned the "barbarous killing" and the Archbishop of Rouen Dominique Lebrun said he would pray "as we prayed at the tomb of Father Popiulusko in Warsaw". Popiulusko was a Polish Roman Catholic priest who was assassinated in 1984.
Hamel was a "good priest...discrete. He was quiet, didn't like attention," said Father John Hogan, OCDS, a Secular Discalced Carmelite priest.
"He assumed his duties to the end. He was well-liked. It seems he was a simple, faithful priest, quietly serving God and his people," the priest tweeted.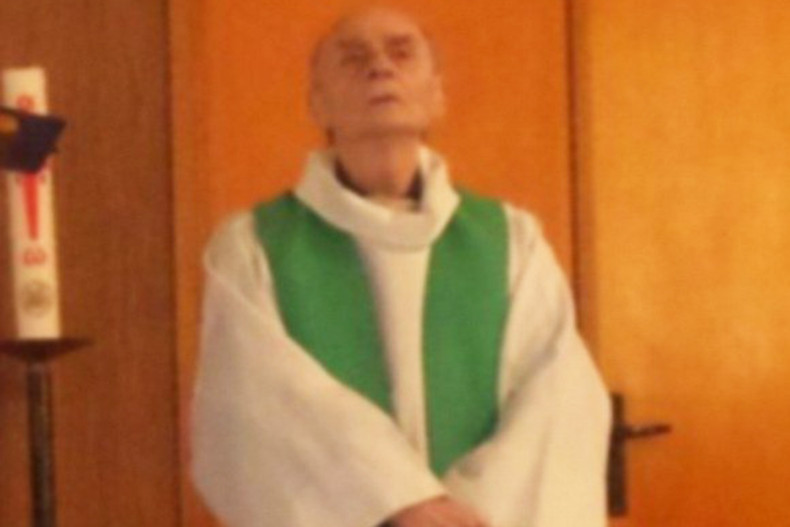 A woman who works at a local beauty parlour, Eulalie Garcia, said she had known the priest since her childhood.
"My family has lived here for 35 years and we have always known him," she said, according to the BBC..
"He was someone who was treasured by the community. He was very discreet and didn't like to draw attention to himself."
President Hollande has visited the scene and described the violence as a "vile terrorist attack" perpetrated by attackers who claimed to be from Islamic State (Isis). Prime minister Manuel Valls expressed "horror at [the] barbaric attack on [the] church."
France receives ongoing threats by Islamist terrorist groups and is under heightened security following the Nice terrorist attack on 14 July when 84 people were killed by Tunisian man Mohamed Lahouaiej-Bouhlel during Bastille Day celebrations. Nine terrorists who also claimed allegiance to Isis were responsible for the attacks in Paris in November last year that killed 137 people, most of whom were at the Bataclan theatre.