French police shot and killed two armed knifemen in Normandy on 26 July, after they held up to six hostages at a church. An 84-year old priest was killed in the attack, his throat reportedly slit by the attackers.

A priest, two nuns and several worshippers are said to have been held hostage at around 10am local time in Saint-Etienne-du-Rouvray, south of Rouen, after two men entered the church during morning mass.
The 84-year-old priest taking mass was killed by the attackers. A police source told Reuters he had his throat slit.
The hostage takers were shot dead by police, reported local media.
A statement by the Archbishop of Rouen named the priest as Jacques Hamel, 84, who was reportedly ordained in 1958. "I cry to God...do not give up when facing violence," said Archbishop Dominique Lebrun in a statement.
Pope Francis I has decried the "pain and horror of this absurd violence."
A French interior ministry spokesman said a second hostage was seriously injured in the attack.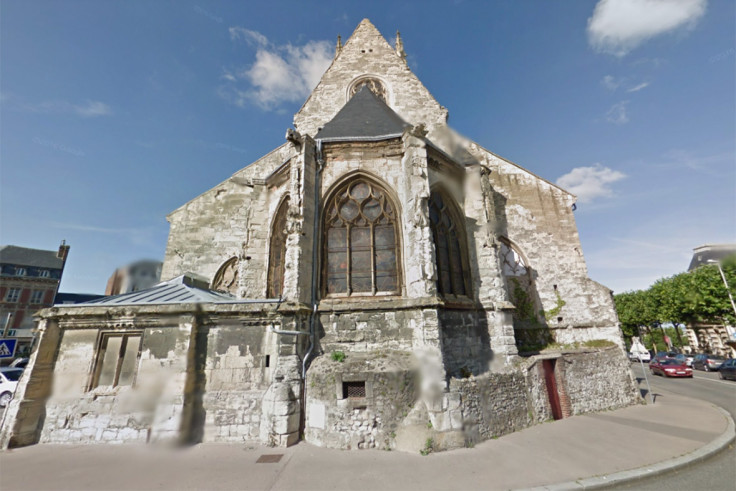 Islamic State claimed responsibility for the attack through its Amaq news agency. It described the attackers as "soldiers of the Islamic State" who "executed the operation in response to calls to target countries belonging to the crusader coalition."

According to police sources quoted by Figaro one attacker had a small Muslim cap and a beard. Le Point reports one man shouted "daesh" while launching the attack. The term is a pejorative name for jihadist group Islamic State. The attackers also shouted Allahu Akbar, a judicial source told BFMTV.

Officials have not identified the attackers, but anti-terror police are involved in the investigation. France's iTele reported that one of the men had been arrested in 2015 after trying to travel to Syria, where Islamic State controls territory, and was released with an electronic tag after a four month prison sentence.

The French Police Nationale gave no details about the situation while the attack unfolded but sent a Tweet urging media not to cross security tape at the scene or take pictures or video. Subsequently, officials announced that anti-terror authorities were involved in an investigation into the attack.
Speaking at Saint-Étienne-du-Rouvray, French president Francois Hollande condemned the "vile terrorist attack" on the church and said the attackers claimed to be from Islamic State.
He said that France is faced with a group that have "declared war" and want to "divide us."
French Prime Minister Manuel Valls has expressed his horror at the "barbaric attack".
"The whole of France and all Catholics are wounded. We will stand together," he wrote on Twitter.
Islamic extremists have previously targeted churches in France, with Sid Ahmed Ghlam reportedly planning to attack churches in the Paris suburb of Villejuif before his arrest in April, 2015.
France is under heightened security following the Nice terrorist attack on 14 July when 84 people were killed by Mohamed Lahouaiej-Bouhlel during Bastille Day celebrations.