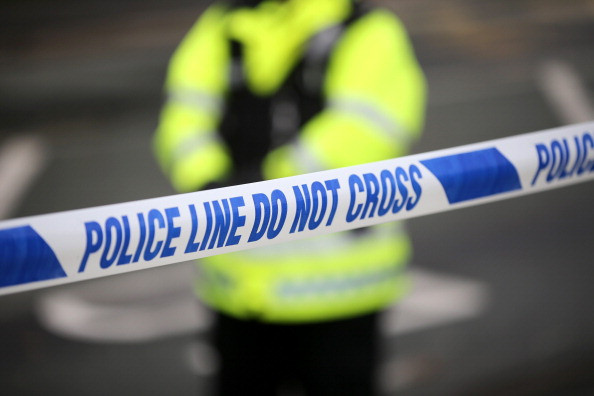 A North Carolina father who attempted to drown his three children in a pond at an apartment complex was charged with three counts of attempted murder. The 29-year-old man's three-year-old daughter died three days after her fully submerged body was pulled out of the pond by an off-duty Durham County sheriff's deputy.
Durham Police spokeswoman Kammie Michael said the father, identified as Alan Tysheen Eugene Lassiter, is currently charged with three counts of attempted murder for trying to kill his two daughters and son. Lassiter is being held on a $2m bond and is waiting for his next court date in October.
According to NBC News, police said the little girl's five-year-old sister was also rescued from the pond. However, unlike her younger sister, the girl was found floating and has since been released from the hospital. Lassiter's seven-year-old son was able to escape from his father and seek help.
Sylvia Scott, the apartment complex manager, told NBC News on 22 September that Lassiter initially told passers-by on 20 September that he believed his son had been kidnapped. Scott said that he later told her and a 911 operator that he had thrown his daughters in the pond.
"Please send an ambulance. My daughters are in the lake, drowning. Both of my young daughters," a distraught Lassiter first told dispatchers. According to ABC News, the call later captured Lassiter's confession to a bystander. "I just drowned my two daughters in the lake back there."
NBC News reported that the girls were pulled from the water by Durham County Sheriff's Deputy David Earp, who lives nearby and was called by Scoot. Lassiter reportedly stood nearby smoking a cigarette as Earp rescued the girls, before becoming distraught and wailing: "What have I done?"
Earp said the two girls were around 10 feet from a bank that slopes sharply down. The older girl was found floating and crying, while her sister was fully submerged. After taking the girls out of the water, Earp placed the five-year-old under the care of Scott and her son. "I knew she was terrified, and I just took her off and didn't want her to be around her sister," he said.
Earp and Durham police officers performed CPR on the little girl for around 15 minutes before medical help arrived, NBC News reported. Lassiter, who did not live in the apartment complex, claimed that officials were trying to take his children away while he dealt with a personal problem.