In the chamber of the North Carolina senate, people shouted "shame!" from the gallery as lawmakers adjourned the special session without doing the one thing the session was called to do – repeal the state's controversial House Bill 2 (HB2).
Also known as the 'bathroom bill', HB2 forces people to use bathrooms in government buildings that correspond to the gender on their birth certificate, rather than the gender they may identify as. The bill had been rushed through in early 2016 as a response to an ordinance from the city council of Charlotte, North Carolina's largest city, that said people could use bathrooms of the gender they identified with.
Along with overturning Charlotte's ordinance, HB2 stopped other local governments from passing similar non-discrimination acts.
In a deal brokered by governor-elect Roy Cooper, Charlotte City Council agreed to completely rescind their ordinance if HB2 was then repealed – the city council held up their end of the bargain and a special session of the North Carolina legislature was called on Wednesday (22 December).
But another step awaited. The Republican leader of the senate added an amendment onto the bill to repeal HB2 that said local governments would not be allowed to create new non-discrimination acts for six months; it was then changed so that new acts would not be allowed until the end of the 2017 session – which could be longer than six months away.
Democrats were outraged and blamed Republicans for reneging on the deal while Republicans said the amendment was needed because they did not trust the city of Charlotte to not simply reintroduce the ordinance once HB2 had been repealed.
Who's to blame?
After nine hours, the senate adjourned the special sessions having not repealed HB2. Republicans came out swinging against Cooper, with senate leader Phil Berger saying: "Make no mistake: Roy Cooper and Senate Democrats killed the repeal of HB2."
Roy Cooper held a press conference after the sessions where he said Republicans "broke the deal": "I told [Democrats] to stick to this deal," he said. "What [Republicans] were trying to do was tack on something that wouldn't work." the Charlotte Observer reported him saying.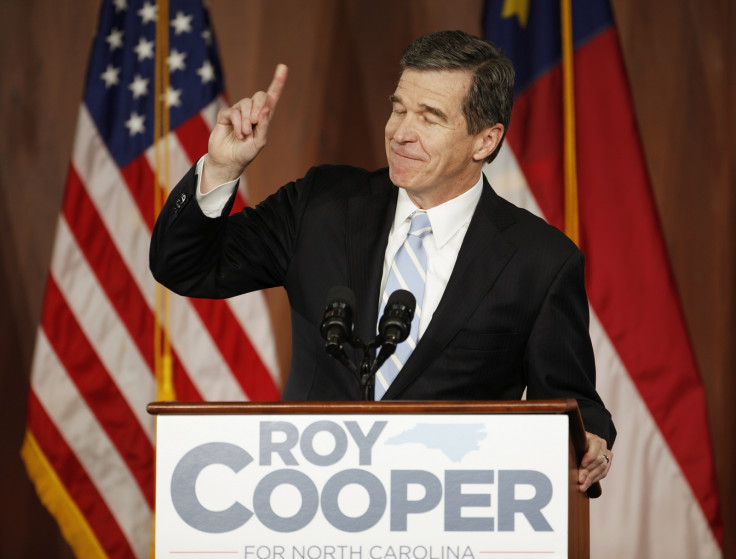 North Carolina LGBT group, Equality NC – which is headed by Chris Sgro, an openly gay member of the state's General Assembly – said that Leader Berger had "failed to offer clean repeal bill and then claims every effort was made. Total failure of leadership."
Rights organisation, the North Carolina NAACP called Republicans "extremists" and said they were "trying to blame their failure on others." While the American Civil Liberties Union and LGBT rights group, Lambda Legal, issued a joint statement condemning the "failure to repeal" – both are currently fighting HB2 in federal courts.
"The General Assembly and Governor McCrory are playing political chicken, and North Carolinians continue to lose for it. It is an outrage that North Carolina's lawmakers could not follow the mandate of the voters and repeal H.B. 2," said Simone Bell, Southern Regional Director at Lambda Legal. "As long as H.B. 2 is on the books, thousands of LGBT people who call North Carolina home, especially transgender people, are being discriminated against and will never feel safe."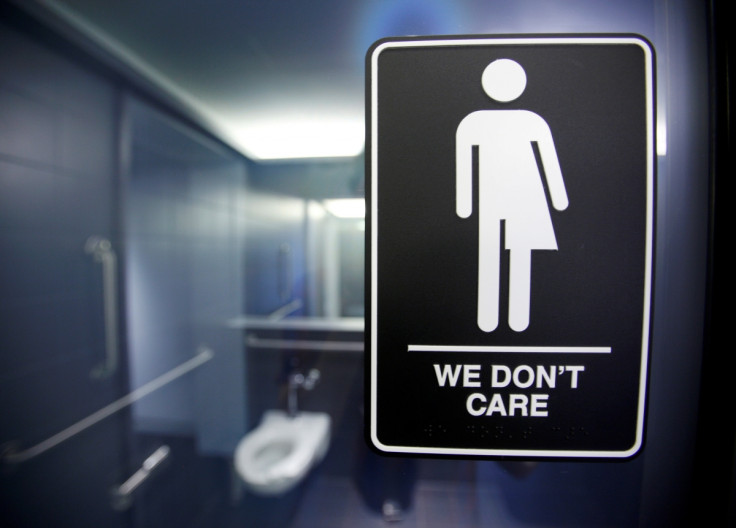 'We'll just have to see them in court'
Director of the ACLU's LGBT and HIV project, James Esseks said "It is a shame that North Carolina's General Assembly is refusing to clean up the mess they made. The support for the LGBT community from political leaders, faith leaders, businesses, and everyday people that has emerged this year will not fade. These attempts to expel transgender people from public life will not be tolerated."
"The legislature may not be willing to undo their unconstitutional overreach and respect the rights of LGBT people, so we'll just have to see them in court."
The debate has brought to light again the deep divides in North Carolina's politics, with a partisan system stymied in mistrust. The recent gubernatorial election took almost a month to complete as Republicans fought the outcome and the incumbent governor did not concede. Earlier in December, the Republican majority legislature quickly passed bills to strip powers from the incoming Democrat governor-elect, Roy Cooper.