Tensions on the Korean peninsula have ratcheted up after Pyongyang claimed the ballistic missile it tested on the weekend can carry a nuclear weapon.
The country's official Korean Central News Agency (KCNA) says the missile launched was a Hwasong-12 "capable of carrying a large-size heavy nuclear warhead."
"Kim Jong Un hugged officials in the field of rocket research, saying that they worked hard to achieve a great thing," KCNA reported.
North Korea's leader Kim Jong Un has warned that the test of the missile, that landed in the sea near Russia, showed that the US should be aware that it is within the North's "sighting range for strike", KCNA news agency added.
Japan and the US said that the missile flew for half an hour before landing in the Sea of Japan and the high trajectory it flew could mean it is a new kind of weapon.
It came only days after South Korea elected a new president Moon Jae-In who was open to the idea of dialogue with the north.
"The president said we are leaving open the possibility of dialogue with North Korea, but we should sternly deal with a provocation to prevent North Korea from miscalculating," a spokesperson for the South Korean leader said, according to the Associated Press.
The UN Security Council will hold urgent talks on Tuesday (16 May) about the tests, with US ambassador Nikki Haley telling ABC that Washington has been working well with China, Pyongyang's closest ally, and there may be tougher sanctions imposed on North Korea.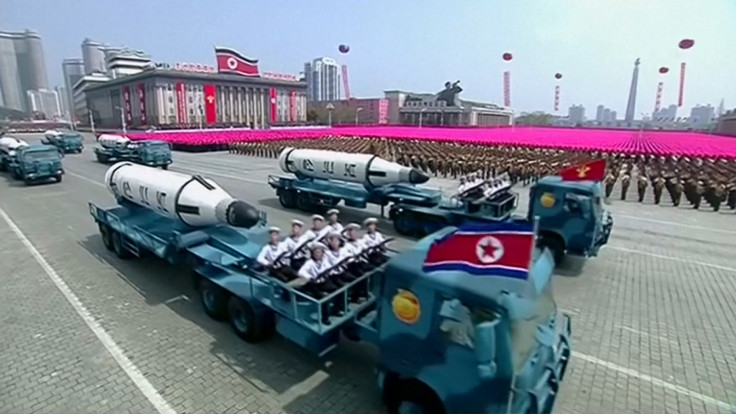 "You first have to get into Kim Jong Un's head, which is, he's in a state of paranoia, he's incredibly concerned about anything and everything around him," Haley told ABC.
"North Korea's latest successful missile test represents a level of performance never before seen from a North Korean missile," Washington-based monitoring project, 38 North, said in an analysis issued on Sunday (14 May).