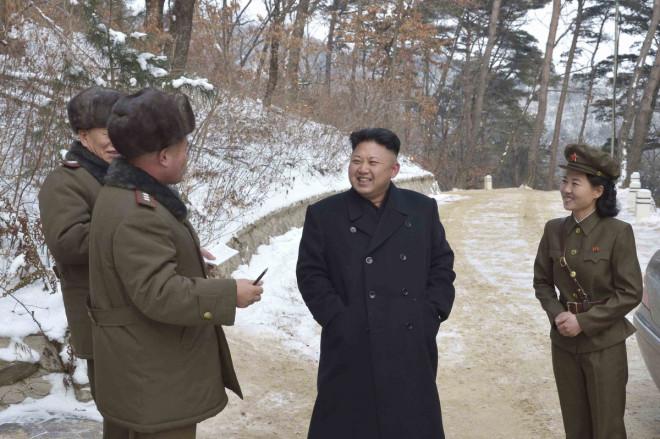 As many as 33 North Koreans are facing execution on charges of treason after they allegedly received money from a South Korean missionary detained in the communist state.
They have been charged with the attempt to overthrow the regime and will be executed in a secret cell at the State Security Department, South Korean newspaper Chosun Ilbo reported, citing sources.
The accused had allegedly met South Korean missionary Kim Jeong-wook, who is currently under detention. The secretive regime has said they took money from the Baptist missionary to set up 500 underground churches in the country.
The accused had reportedly confessed to their crime and the state media had aired their confessions.
The newspaper said Kim was arrested in North Korea in October last year. The regime accused him of spreading Christianity through underground churches and engaging in anti-state activities.
However, the report also cited activists who said the arrest was orchestrated and the regime wanted to show off its tough hand in busting underground churches.
Chosun Ilbo quoted an independent source from China claiming that the missionary "did not enter North Korea voluntarily but was kidnapped by North Korean agents in Dandong."
The people arrested for colluding with the missionary have been accused of claiming that their plan was to build a church in the place where the statue of the nation's founder, Kim Il-sung, stands in Pyongyang.
North Korea often accuses intelligence agencies from the South of funding anti-state activities in the country.
In his confession, Kim had said he was trying to enter North Korea with Christian instructional materials and movies with the intent to bring down the regime.
"I was thinking of turning North Korea into a religious country, and destroying its present government and political system," Kim said.
"I also vilified and insulted the North's leadership with extremely colourful language," he added.
He also confessed to being a part of South Korean intelligence agency.
"I received money from the intelligence services and followed instructions from them, and arranged North Koreans to act as their spies. And I also set up an underground church in China, in Dandong, and got the members to talk and write, for me to collect details about the reality of life in North Korea, and I provided this to the intelligence services."