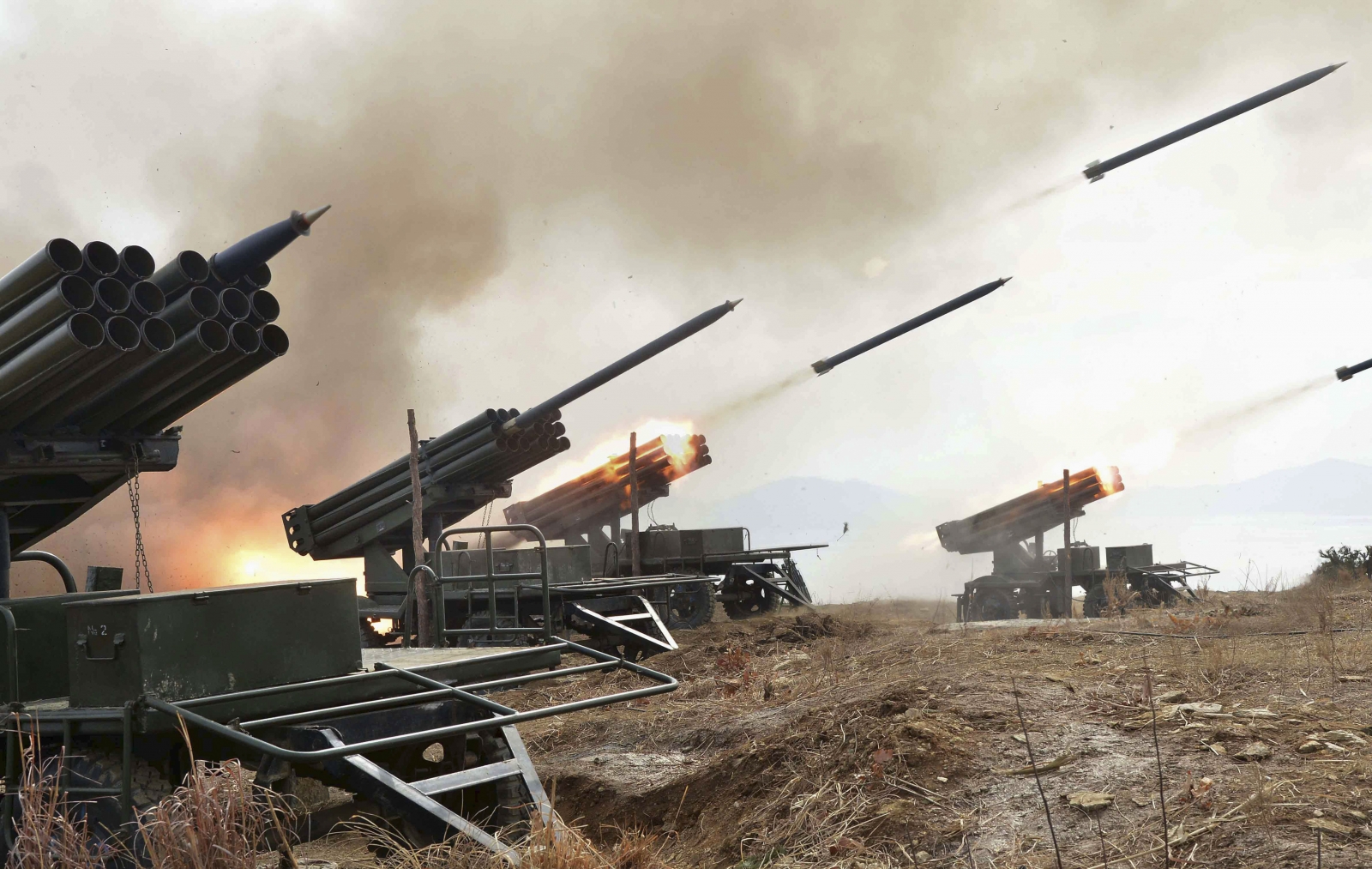 North Korea is reported to have fired two missiles into the East Sea as the US and South Korea are set to begin a joint military drill.
The joint forces have said the firing of two short-range missiles appears to be a "provocation" against the military exercises – codenamed Key Resolve and Foal Eagle.
"North Korea fired two short-range missiles with a range of some 490kms into the East Sea from its western port city of Nampo between 6:32 am and 6:41 am [local time] today [2 March]," the Joint Chiefs of Staff said in a statement, according to the Seoul-based Yonhap news agency.
The joint forces have said they will remain alert for more such sabre-rattling by the North.
The computer-simulated exercises, codenamed Key Resolve, involve the participation of 10,000 soldiers from South Korea and 8,500 troops from the US. While a computer-simulated drill will take place between 2 and 13 March, field training exercises known as Foal Eagle will go on until the end of April.
The North's reported firing took place alongside a stern warning from Pyongyang pledging "merciless" attacks on American and South Korean interests.
"The situation on the Korean peninsula is again inching close to the brink of a war. The only means to cope with the aggression and war by the US imperialists and their followers is neither dialogue nor peace. They should be dealt with only by merciless strikes," the Korean People's Army (KPA) said in a statement carried by the state-run Korean Central News Agency.
The North usually steps up its rhetoric against Washington and Seoul whenever military exercises take place in the Korean peninsula.
The KPA spokesperson added: "Our revolutionary armed forces will never remain a passive onlooker to this grave situation. In case even a single shell drops on any place over which the sovereignty of the DPRK [official name of North Korea] is exercised, it will promptly take counteractions."