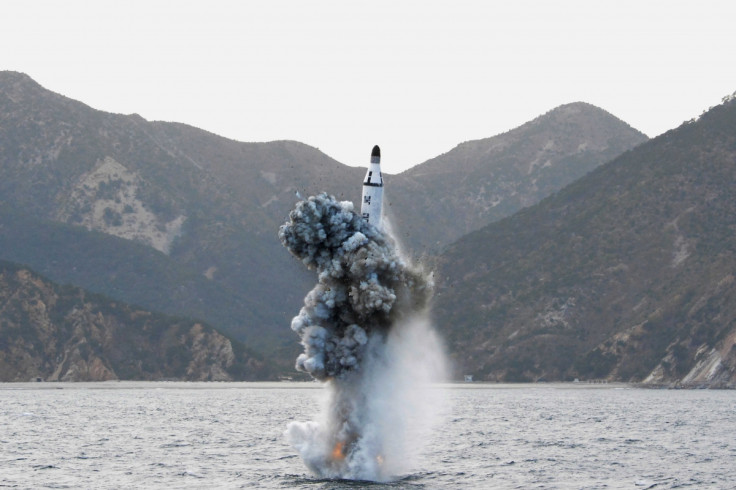 North Korea has fired a ballistic missile from a submarine, escalating tensions in the Korean peninsula. The launch has come within days of South Korea warning that Pyongyang may engage in provocative acts.
According to the South Korean military, cited by the Yonhap news agency, the missile was a submarine-based ballistic missile (SLBM) fired off its east coast on Saturday, 9 July but it ended up in failure.
Seoul's Joint Chief of Staff (JCS) was quoted as saying that the missile was launched at about 11.30am from the waters of southeast of the coastal port city of Sinpo in South Hamgyong province.
"The SLBM was ejected from the submarine normally, but is estimated the initial flight was unsuccessful. Our military strongly denounces such provocative acts by North Korea," said the JCS.
Japan has quickly condemned the launch saying it is a direct violation of UN regulations.
The missile-test has come when there are fervent activities taking place in the Korean peninsula with rival parties stepping up accusations and war or words. Soon after the US imposed direct sanctions on the North Korean leader Kim Jong-un, Pyongyang has hit back saying it was tantamount to a declaration of war.
The South Korean military has also said it is bracing for defiant acts from the North. In addition to that, Washington and Seoul have also agreed to deploy sophisticated Thaad missiles in the region angering the North.