Leading Democratic presidential candidate Hillary Clinton has come under attack from Republican rivals over her record as US secretary of state after North Korea claimed to have successfully tested a hydrogen bomb. Florida Senator Marco Rubio said Pyongyang's announcement was "just the latest example of the failed Obama-Clinton foreign policy".
"Our enemies around the world are taking advantage of Obama's weakness," Rubio said in a statement. "We need new leadership that will stand up to people like Kim Jong-un and ensure our country has the capabilities necessary to keep America safe."
Clinton served as the secretary of state under President Barack Obama between 2009 and 2013. John Kerry has held that position since.
North Korea claimed on 6 January that it had successfully completed an underground test of its first hydrogen bomb. But analysts have cast doubt on whether the explosion was large enough for such a test.
Another Republican presidential hopeful, former Hewlett-Packard CEO Carly Fiorina, said North Korea's nuclear ambitions had been encouraged by the nuclear deal struck between the Obama administration and Iran last year.
"Of course North Korea would conduct a nuclear test after watching Iran wilfully violate an agreement they just made without consequence of any kind from this administration," she stated. "North Korea is yet another Hillary Clinton foreign policy failure."
Fiorina's view was repeated by former Florida Governor Jeb Bush, who criticised the Obama administration's foreign policy as "feckless".
'Reckless publicity stunts'
In a statement released on 6 January, Clinton condemned North Korea's H-bomb test as "a provocative and dangerous act" and defended her policy stance towards Pyongyang while serving as secretary of state.
"North Korea's goal is to blackmail the world into easing the pressure on its rogue regime. We can't give in to or in any way encourage this kind of bullying," she said. "As secretary I championed the United States's pivot to the Asia-Pacific– in part to confront threats like North Korea and to support our allies.
"And threats like this are yet another reminder of what's at stake in this election," Clinton continued. We cannot afford reckless, imprudent publicity stunts that risk war."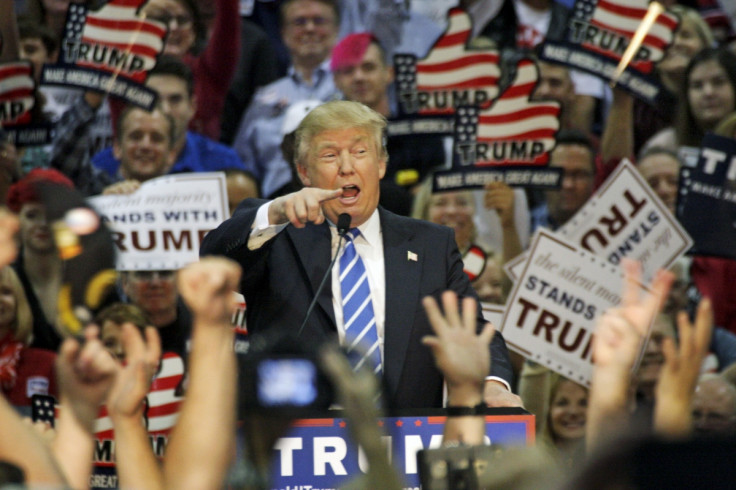 Meanwhile, Republican frontrunner Donald Trump pointed the finger at China, North Korea's closest ally. "China has total control over [North Korea] and we have total control over China. If we had people who knew what they were doing, which we don't – we have no leadership in this country," he told CNN.
"They say they don't have that much control over North Korea, they have total control because without China they wouldn't be able to eat. China should solve that problem and we should put pressure on China to solve the problem."