North Korean leader Kim Jong-un ordered the executions of two senior officials with an anti-aircraft gun in early August, South Korea's JoongAng Ilbo newspaper has reported. These would mark the first executions ordered by Kim from outside the military or his party.
According to the report, Ri Yong Jin, a senior official in the education ministry was arrested for falling asleep during a meeting with Kim. Ri was arrested on site, "intensively questioned" and executed on charges including corruption.
The paper said that former Agriculture Minister Hwang Min was executed over a proposed policies that were seen as a direct challenge to Kim's leadership. Hwang was replaced by Ko In Ho at meeting of the rubber-stamp parliament in late June.
The unnamed source said that two men were publicly executed on "special order" from Kim at a military academy in Pyongyang. The executions could not be confirmed by a spokesman at South Korea's Unification Ministry, Bloomberg reported.
The report has yet to be independently verified and there have been instances where reports regarding executions in the reclusive country have turned out to be false.
Since taking power in 2011 following his father's death, Kim has ordered the executions of dozens of officials. Kim was said to have ordered the execution of his uncle and one-time deputy Jang Song Thaek three years ago. One year later, he ordered the executions of 50 officials on charges as varied as graft or watching South Korean soap operas.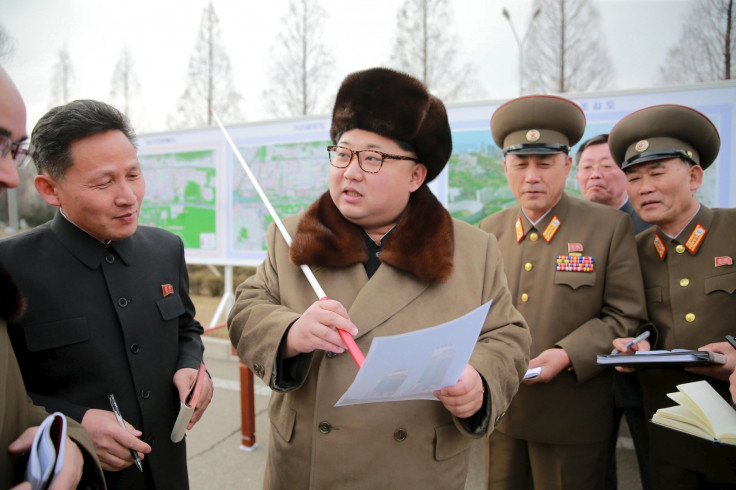 In January 2015, it was reported that he had General Pyon In Son, head of operations in the army, executed for disagreeing with him and in May of that year, he had his defence minister Hyon Yong Chol killed for falling asleep at a rally. Yonhap News reported in February that Kim had his military chief Ri Yong Gil killed on charges including corruption.
Reports of the latest round of executions in North Korea come after a senior diplomat in London defected to South Korea. Thae Yong-ho fled to Seoul after claiming he was "tired of Kim's regime". In response, Pyongyang denounced Thae as "human scum" and accused him of being a sex criminal. Kim reportedly ordered the execution of those who failed to prevent the defection.