North Korea lambasts US-South Korea joint drill Ulchi Freedom Guardian
Kim Jong-un regime's mouthpiece said the 'joint exercise is the most explicit expression of hostility against us'.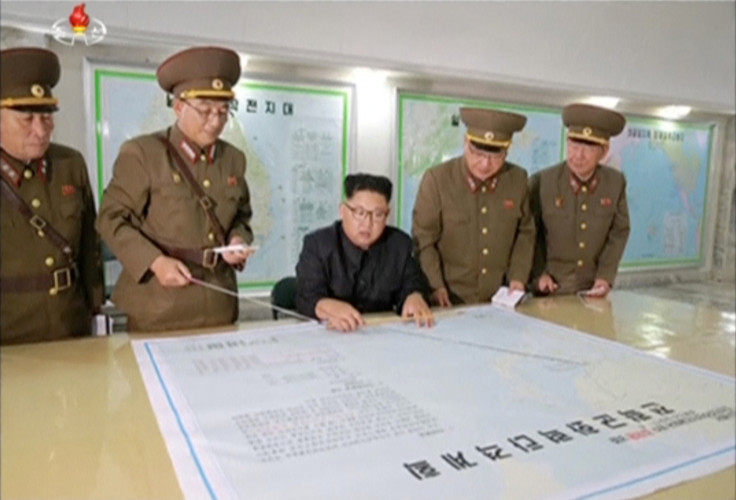 North Korea has heaped scorn on the US-South Korea joint military drill from Monday, 21 August, amid the existing tensions in the region. Pyongyang said the exercises, which it considers as a rehearsal for an actual invasion, will only fuel the fire in the Korean peninsula.
North Korea's repeated missile launches and constant bellicose rhetoric have plunged the Korean peninsula region into turbulence.
The drill, codenamed Ulchi Freedom Guardian, will run until 31 August.
On the eve of the exercises, North Korea's leading mouthpiece Rodong Sinmun said in an editorial: "The joint exercise is the most explicit expression of hostility against us, and no one can guarantee that the exercise won't evolve into actual fighting. If the United States is lost in a fantasy that war on the peninsula is at somebody else's door far away from them across the Pacific, it is far more mistaken than ever."
North Korea had recently threatened to launch four missiles targeting the US territory of Guam but the plan was put on hold by the country's third-generation dictator Kim Jong-un. Pyongyang test-fired two intercontinental ballistic missiles (ICBM) in quick succession in July 2017.
Meanwhile, South Korea has a new top military officer to lead its armed forces. General Jeong Kyeong-doo, who has been appointed as the chairman of Joint Chiefs of Staff (JCS), has said that the northern rival would face strong retaliation in the event of any provocation.
"If the enemy provokes, (our military) will retaliate resolutely and strongly to make it regret bitterly," he said in Seoul after taking charge.
© Copyright IBTimes 2023. All rights reserved.