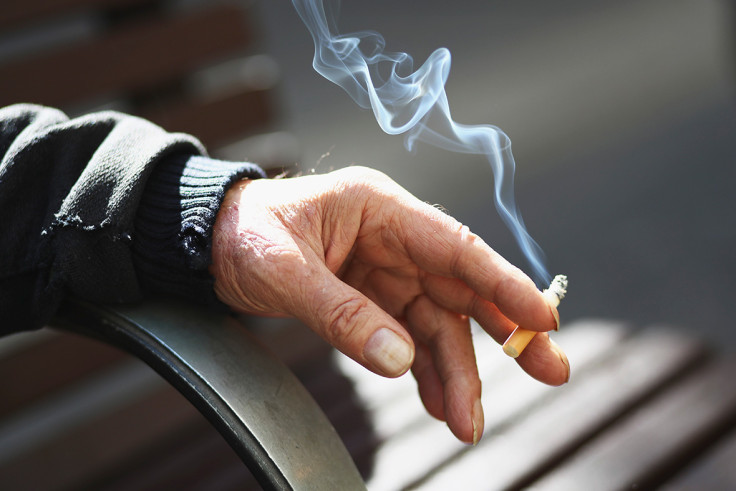 North Korea is set to officially crack down on the smoking habit of its people. Despite several attempts in the past, including its leader Kim Jong Un's decree in April, the country failed to launch an effective anti-smoking campaign. However, this time around large numbers of women are pushing to curb smoking.
Although smoking under the age of 17 is illegal, and women smoking is considered a social taboo, about 54% of adult North Koreans smoke, a number that is significantly higher than the World Health Organization's 2014 figure of 43.9%. However, the state media had cited a health ministry official as saying that male smokers' ratio was down by 8% in 2013 when compared to 2009 figures.
A 57-year-old pharmacist, Ri Yong Ok, is in the forefront of the anti-smoking campaign after her husband, a heavy smoker, nearly died of lung cancer.
"I've been on TV, my whole family has been on TV, so everyone knows who I am," she told the Associated Press. She runs an anti-smoking centre in the capital Pyongyang. North Korea has only 10 other centres working to make people get rid of their smoking habit. It is reported that a 'no-smoking' sign is something one would hardly come across in the country.
Ironically, the country's supreme leader Kim himself was spotted smoking in public amid the brisk campaign he launched in April. Pictures of him with a cigarette surfaced in June. A North Korean expert said the leader might have resumed smoking in public to feel nostalgic about the country's founder Kim Il-Sung as he too smoked.
"But it's difficult to understand why the North Korean media stresses the detrimental effects of smoking and then showed Kim doing exactly that," he told the Korea Times.
However, the strong opposition from women and with Ri's aggressive drive to educate people about ill effects of smoking appear to be paying off. The Associated Press quoted a 27-year-old IT worker as saying that he decided to quit smoking after seeing Ri on television.
Apart from leading the campaign, Ri, as a pharmacist, has also made traditional lozenges made of Korean herbs and supplies them as anti-smoking medicines. However, she said: "The most important thing is to really make the decision to quit."