North Korea nuclear bomb did not trigger an earthquake – but it could make a volcano erupt
BGS seismologist discusses impact of supposed nuclear tests in North Korea on surrounding land.
North Korea nuclear testing did not trigger a 5.3 magnitude earthquake – the blast released energy equivalent to what an earthquake of this size would have.
On 9 September, metrological agencies across the globe confirmed a seismic event had taken place in an area where North Korea is known to conduct military tests. This event shows an explosion took place, indicating the state's claims of carrying out a "nuclear warhead explosion" are true.
Following their announcement, a number of repots emerged saying an earthquake has been triggered. But this is not the case. Davie Galloway, a seismologist with the British Geological Survey, told IBTimes UK that explosions appear on seismographs in the same way earthquakes do – but that it is very easy to distinguish between the two.
"If you can imagine an explosion, it creates quite a nice seismogram – it's a single point source where the bomb was set off," he said. "With an earthquake, the fault line could be very long. In Indonesia in 2004, the fault was about the length of the UK, so that squiggly line on the seismogram was more complicated. That's one of the points that we can tell it's an explosion rather than an earthquake. We can tell it's an explosion, but not what kind of explosion."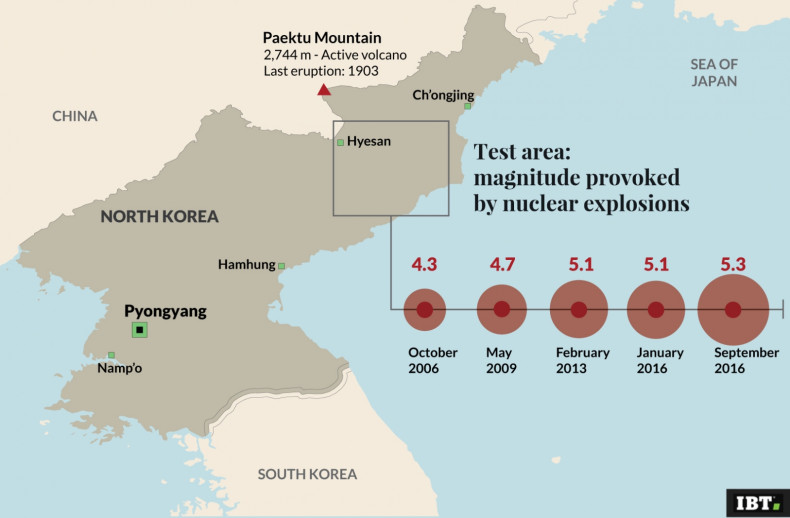 Galloway said that explosions are not known to cause earthquakes. At present, some researchers are looking to see if this could happen, but as of yet there is no evidence to support this: "Obviously explosion of that size does create stresses in the rocks in the region. But I don't think there's been any proof that large explosions have led to earthquakes after that." The position of North Korea does not place it at risk of earthquakes. It is fairly close to a tectonic plate, but is not on the edge.
What the magnitude rating does tell us is that the explosion must have been pretty big. Seismic events from the area over recent years have been increasing in strength, with the latest being the largest. This suggests the bombs are getting stronger, although there is no way to say for certain what sort of explosion it was. "For the explosion in itself, it's fair to say the magnitude equivalent to 5.3 – so the amount of energy released from the explosion – would be about 30 kilotons of explosives – it's a big explosion.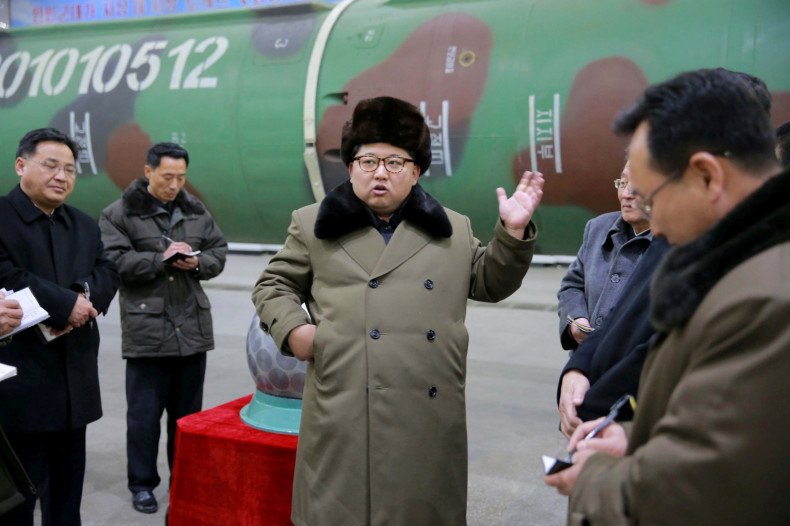 "Seismology has kind of come full circle. We've really got to know the structure of the Earth through seismology through the detonation of nuclear explosions years and years ago. That helped seismologists find out what the structure of the Earth was. Obviously if we knew exactly where they were being set off, we'd follow leads etc. Now we are using seismology to make sure people don't let off nuclear explosions."
While North Korea nuclear tests did not trigger an earthquake, they do have the potential to make a volcano erupt. Sitting about 120km from where the test was carried out, Mount Paektu is an active volcano that last erupted in 1903. It was responsible for one of the largest and most violent eruptions in the last 5,000 years – the Millennium eruption of 946 AD.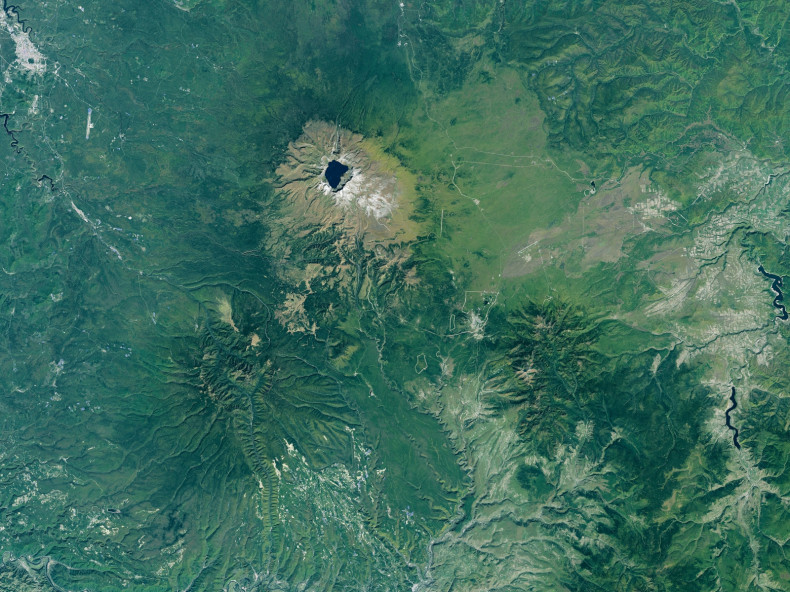 In a study published in Scientific Reports, a team of scientists led by Hong Tae-kyung from Yonsei University warned strong ground motions from explosions could disturb the magma chamber of the volcano. Their findings showed explosions with magnitudes of between 5 and 7.6 could cause overpressure in the magma chamber, triggering an eruption.
"Strong ground motions induce large dynamic stress changes that may disturb the magma chamber of a volcano, thus accelerating the volcanic activity," they wrote. "An underground nuclear explosion test near an active volcano constitutes a direct threat to the volcano. This study examined the dynamic stress changes of the magma chamber of Baekdusan [Changbaishan] that can be induced by hypothetical North Korean nuclear explosions."
They continued: "North Korean nuclear explosions are expected to produce pressure changes of tens to hundreds of kilopascals, causing concern over the possible triggering of volcanic eruption in textured media."