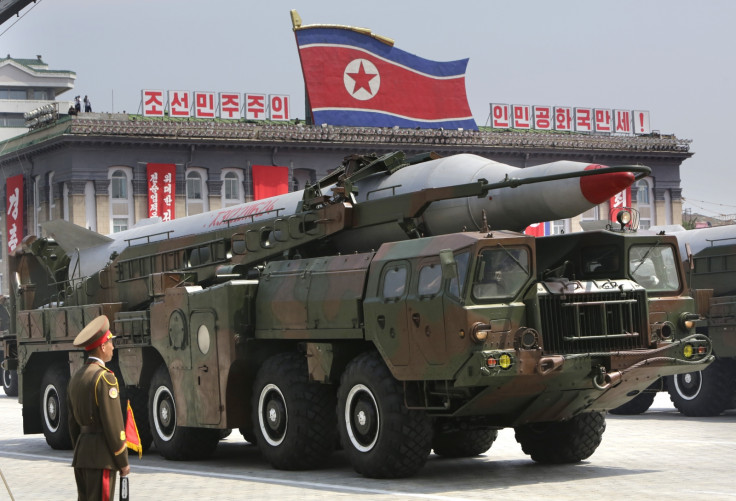 North Korean officials have claimed the secretive regime has the capability of launching a nuclear missile at "anytime", a development that if confirmed could have worrying implication for global security.
It has been widely known that the Hermit Kingdom is able to build nuclear weapons, but it is unclear whether it also possesses the technology to miniaturise warheads and mount them on ballistic missiles.
Now, Pyongyang's envoy to London has claimed it does. Ambassador Hyun Hak-bong told Sky News the North Korean army is "ready for nuclear war".
"We are prepared," he said. "That is why I say if a sparkle of a fire is made on the Korean peninsula, it will lead to a nuclear war."
Asked if North Korea has the ability to fire a nuclear missile, Hyun replied: "Anytime, anytime, yes."
"If the United States strikes us we should strike back," he added.
The claim came as the US and South Korea are staging annual joint drills that regularly anger Pyongyang.
The "Key Resolve/Foal Eagle" exercises, the world's largest joint military drill, begun earlier this month and are due to continue until 24 April, involving thousands of troops.
The drills were welcomed with a heated editorial by North Korea's ruling party mouthpiece newspaper, Rodong Sinmun, which called the exercises an example of Washington's "vicious hostile policy".
"Nuclear war is not a game. If the US thinks it can survive and win a nuclear war, it will be a delusion of an idiot," the paper wrote.
In the Sky interview, ambassador Hyun however said North Korea would not "press the button first" but use nuclear weapons only as a retaliatory measure.
"We are peace-loving people. We do not want war. But we are not afraid of war," he said.
In February, a US research institute predicted that North Korea could build as many as 100 nuclear weapons in the next five years.
The US special representative for North Korea Policy, Sung Kim, said that the US government was "deeply concerned" about North Korea's growing nuclear might, following the report by the US-Korea Institute at Johns Hopkins University's School of Advanced International Studies.
"Obviously we are deeply concerned about the fact that the North Koreans are continuing to advance their nuclear capabilities; we know that they are continuing to work on their nuclear programme," Kim told Reuters.
The report describes a "worst case scenario" in which Kim Jong-un's despotic government is able to build 100 nuclear warheads by 2020, with the country's current nuclear stockpile believed to consist of about 16 nuclear missiles.
The report suggested Pyongyang has succeeded in miniaturising nuclear warheads, and its missiles are able to reach South Korea and Japan, while it is developing a longer range model capable of striking the US.