North Korea could be in the early stages of preparation for a long-range missile test, US officials have warned after analysing satellite imagery. Recent activity at the Sohae satellite launching station in the west coast of North Korea suggests the movement of rocket components and fuel to the site, with officials speculating that a missile launch could take place within two weeks.
"Our concern though is... it's the same technology to develop ICBMs (inter-continental ballistic missiles)," an anonymous US source told the Reuters news agency. "We are keeping a close eye on these activities by the North Koreans. We're watching 24/7," a second official said.
Over the past few days, several reports have speculated on the possible launch of a long-range missile by Pyongyang in early February. South Korea, alarmed by the reports, has said its military is keeping a close watch on its neighbour.
North Korea goes to great lengths to protect its military activities from satellite scrutiny, including building an underground railway to conceal the material and components it transports to the Sohae complex. The site's gantry tower has also been covered, making it hard to tell if missile components are being stored there.
Pyongyang sparked international alarm earlier this month after it claimed to have successfully tested a hydrogen bomb.
Growing capability
North Korea is thought to have an advanced ballistic missile programme, with its last successful launch carried out in 2012. Analysts estimate that the country possesses about 20 nuclear warheads, although its ability to make them small enough to fit on a long-range rocket has been called into question.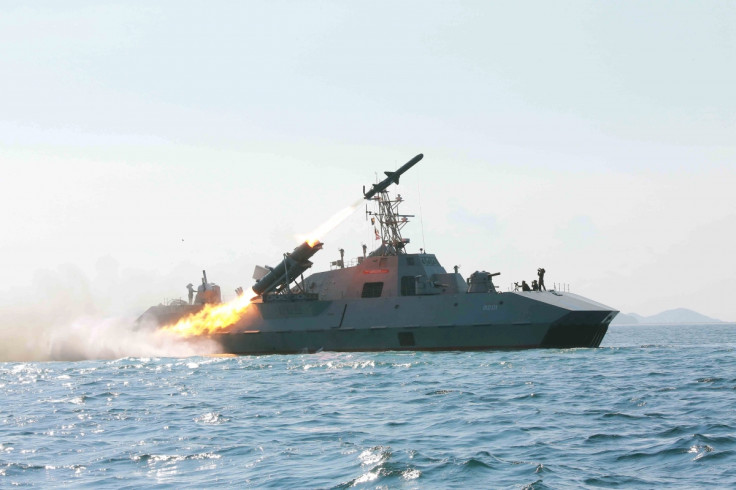 In October last year, a high-ranking US military official warned that North Korea likely possessed the ability to miniaturise nuclear warheads and attach them on long-range missiles.
"We assess that they have the capability to reach the homeland with a nuclear weapon from a rocket," said Admiral Bill Gortney, commander of US Northern Command and North American Aerospace Defence Command.
On 28 January, the US Missile Defence Agency successfully carried out a test of ground-based missile interceptors at Vandenberg Air Force Base in California, Reuters reported. The test was aimed at improving the efficiency of interceptors based in Alaska and California, a source told the agency.