North Korea replaced all border guards following recent soldier defection says intel source
The defected soldier was shot nearly six times by his comrades while trying to cross the border to South Korea.
The North Korean regime is believed to have replaced all security guards near the de-facto border with South Korea to prevent a repeat of the 13 November defection of a soldier, an intelligence source reportedly said on Thursday (23 November).
The defector, said to be in his 20s, drove a jeep at high speed to reach the Joint Security Area (JSA) — an area at the border controlled jointly by security forces of both the Koreas. He then got off the vehicle and started running towards the South to cross the demilitarised zone (DMZ) while his comrades showered a hail of bullets on him.
"Signs were detected that North Korea has replaced all border security officials following the defection," the source was quoted by Yonhap news agency as saying. The person added that the commanders of the responsible military unit and senior officers "might have undergone punishment" following the defection incident.
The intelligence source also said that the Pyongyang regime is believed to have temporarily closed the so-called 72-hour bridge through which the defector drove his jeep. The regime has apparently also tightened its screening of security guards moving in and out of the DMZ, the source said.
In a video released by The United Nations Command on Wednesday of the soldier's escape through the military demarcation line that separates the two Koreas, Pyongyang soldiers were seen firing at the defector even after he crossed into South Korea. One soldier even crossed the demarcation line while chasing the defector but returned immediately.
Based on the footage, the UN Command has accused North Korea of violating the 1953 Armistice Agreement twice.
The defected soldier was reported to have recovered from the gunshot wounds. He was also found to have many parasites, including a never-before-seen 10-inch-long parasite, inside his stomach and the treatment was undergoing.
The soldier was retrieved by South Korean soldiers in a severely wounded condition. Three members of South Korean JSA forces crawled on their stomachs to recover the wounded defector, according to Yonhap.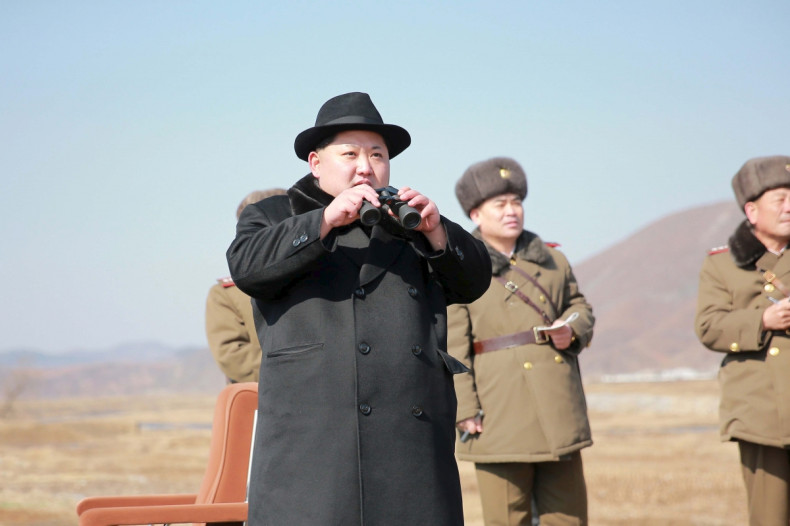 General Vincent Brooks of the UN Command awarded six US and South Korean soldiers the Army Commendation medal in recognition of their efforts to rescue the defector, according to a recent Facebook post by the US Forces Korea.
This was the third reported defection of a North Korean soldier in 2017, but was the first occasion when the defecting man was aggressively chased and shot at several times. The defector reportedly sustained six gunshot wounds throughout his body after nearly 40 rounds were fired at him.
The defection came amidst heightened tensions between North Korea and the US, and their respective leaders' war of words.