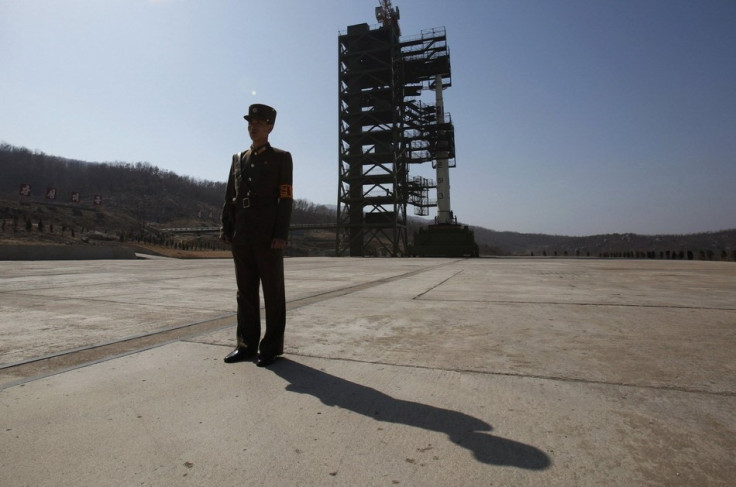 A runaway soldier from North Korea killed four Chinese civilians in a robbery, after crossing the border in search of food, according to local media reports.
After crossing the border, the soldier stole money and food from a house before killing four civilians in the Chinese city of Helong, South Korea's Yonhap news agency and Dong-A Ilbo newspaper reported.
"Killing several Chinese nationals... is a major crime, so there are good possibilities that China, unlike other runaway North Korean soldiers captured before, will not hand him over to the North," said an unnamed Seoul official quoted by Yonhap news agency.
"Chinese authorities have already reached an agreement with the North not to officially announce it," the official continued.
Dong-A Ilbo reported that the victims were all beaten to death or shot dead before the soldier was captured by Chinese authorities.
"It has become pretty common for the past decade that North Korean soldiers to sneak across the border at night to seek food here," Dong-A quoted one resident of the border area.
In response to the attack, Beijing has made a formal complaint to Pyongyang with Chinese foreign ministry spokeswoman Hua Chunying confirming that China had "lodged representations" and "will handle the case in line with relevant laws."
The two countries share a 1,420km-long border and China represents the pariah state's only major diplomatic ally.