North Korea sentences American to 10 years of hard labour for spying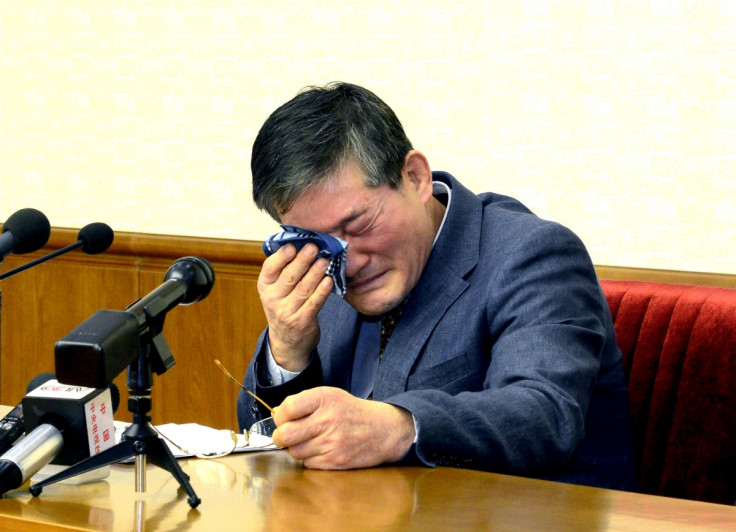 The Supreme Court of North Korea sentenced a Korean American man to 10 years of hard labour on charges of espionage and subversion on 29 April. North Korea's state media channel KCNA reported that 62-year-old Kim Dong Chul became a naturalised American citizen in 1987.
He was arrested in October 2015 for committing "unpardonable espionage" that included, stealing military secrets. "The accused confessed to all crimes he had committed ... and gathered and offered information on its party, state and military affairs to the south Korean puppet regime, which are tantamount to state subversive plots and espionage," the channel said.
The prosecutor asked for 15 years sentence, but his defence attorney asked for leniency and consideration for his old age. He was arrested in Rason, a North Korean special economic zone when he received a USB stick containing nuclear-linked data and other military information from his source, according to AFP.
Kim had confessed to carrying out espionage under the direction of the US and South Korean governments and issued an apology for his crimes. His two daughters live in New York and his siblings in South Korea, according to KCNA.
He told foreign media houses that he was born in 1953 in Seoul and moved to the United States when he was 19. According to China's Xinhua news agency, he ran a trading company called Dongmyong.
In the recent past North Korea has been criticised for violation of human rights and handing out harsh sentences to foreigners. In March, Otto Warmbier – a US national – was also sentenced to 15 years of hard labour for trying to steal a propaganda banner.
More from IBTimes UK
© Copyright IBTimes 2023. All rights reserved.