North Korea fired a ballistic missile on Sunday (12 February) in a likely show of strength against the new administration in the US. This is the first such provocative act by the country since President Donald Trump formally took over.
At about 8am local time (11pm GMT), a projectile, suspected to be either a short- or medium-range missile, was launched from North Korea's Banghyon's air base. South Korean officials said the missile covered about 500km before plunging into the area known as East Sea or the Sea of Japan.
"The missile launch is a clear violation of the United Nations Security Council resolutions. It is aimed at drawing attention from the international community, and showing off its nuclear and missile capabilities in protest against the new US government," said South Korea's Joint Chiefs of Staff (JCS). South Korea is reportedly set to hold an emergency meeting over national security shortly.
Authorities in Seoul said the missile does not appear to be a long-range intercontinental ballistic missile (ICBM) which North Korea claims has the ability to strike the US mainland. Both South Korean and American officials are closely monitoring the situation, while President Trump has also been briefed about the test.
"Seoul and Washington are conducting a joint analysis on additional information to determine if the missile is a modified Musudan missile or the shorter range Rodong missile," added the JCS statement. Musudan missiles have an estimated strike range of about 3,000km.
Meanwhile, South Korea's prime minister and acting President Hwang Kyo-ahn said the country is preparing to take strong action against Pyongyang over the latest act of belligerence.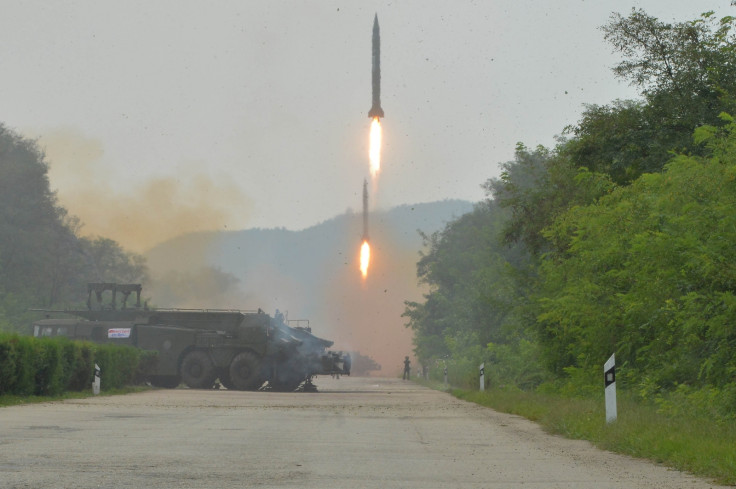 "The South Korean government and the international community are working together to take punitive actions appropriate for this launch," Hwang noted.
Japan's Chief Cabinet Secretary Yoshihide Suga said: "Considering the launch was immediately after the Japan-US summit meeting was held (in the United States), this is a clear provocation to Japan and the region."
Pyongyang has repeatedly threatened to either conduct a missile launch or a nuclear detonation over the past several weeks despite strong international opposition.