North Korea has said that it will have a plan to strike the US territory of Guam within days, according to state media reports.
It suggested that the rogue state could use four intermediate range missiles with its leader Kim Jong Un to decide on whether to go ahead with the attack plan imminently.
It claimed the rockets would land in waters close to Guam, which has a population of about 163,000 people - as well as a US military base.
"The Hwasong-12 rockets to be launched by the KPA [Korean People's Army] will cross the sky above Shimane, Hiroshima and Koichi Prefectures of Japan," state news agency KCNA said, quoting army chief General Kim Rak Gyom.
"They will fly 3,356.7km for 1,065 seconds and hit the waters 30-40km away from Guam."
The bellicose rhetoric has been ramped up following a warning by the US president that the rogue state would face "fire and fury" if Pyongyang made any further threats about attacks.
The Korean Central News Agency (KCNA) also wrote: "Sound dialogue is not possible with such a guy bereft of reason and only absolute force can work on him."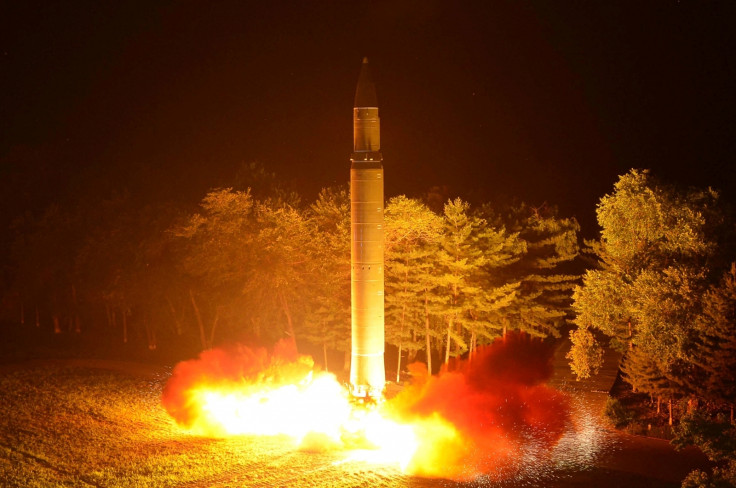 However the US defence secretary James Mattis had urged North Korea not to undertake anything that "would lead to the end of its regime and the destruction of its people", warning that the US and its allies would win any arms race or conflict.
"While our state department is making every effort to resolve this global threat through diplomatic means, it must be noted that the combined allied militaries now possess the most precise, rehearsed and robust defensive and offensive capabilities on Earth," he said.
A report suggests that the US believes Pyongyang has successfully made a miniaturised nuclear warhead that can fit inside one of its intercontinental ballistic missiles.