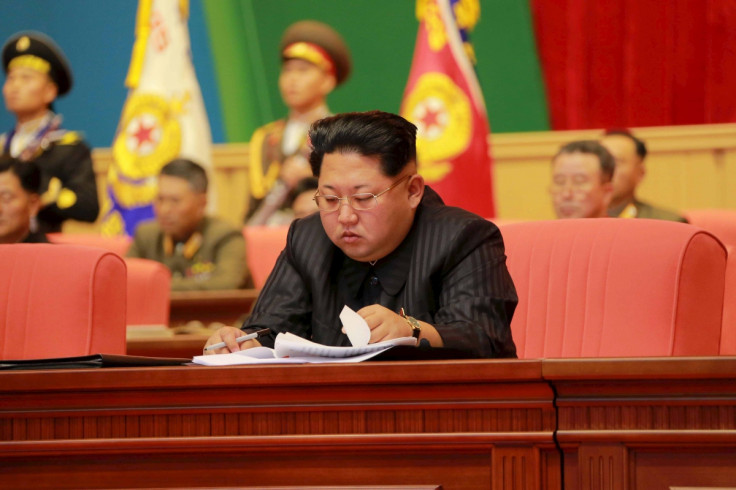 Recent satellite photos show no signs that North Korea is preparing for a new nuclear test, contrary to reports in the South Korean media, experts have said. Researchers at the US-Korea Institute of the Johns Hopkins University in US said activity, both on the western and southern portals of the suspected site, has been at a low level and is believed to be mainly for tunnel maintenance.
According to satellite imagery tracking and analysis of the Punggye-ri nuclear test site, there is nothing to indicate that North Korea is excavating a new tunnel at the existing test areas. The most recent imagery came on 25 October. The main observable activity in their opinion is possibly the construction of a new building at the Main Support Area.
Punggye-ri nuclear test site is situated on the country's east coast. It has been the location for all of Pyongyang's previous three nuclear tests in 2006, 2009 and 2013.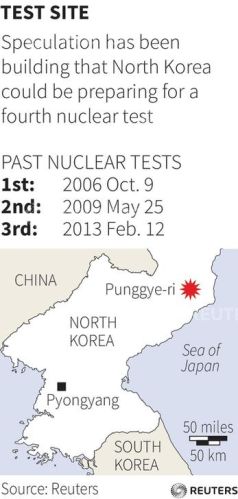 Citing an anonymous government source, South Korea's Yonhap News Agency had said the North might be digging a new tunnel at Punggye-ri in what could be a sign that the communist nation is preparing for its fourth nuclear test. The source cited brisk movement of vehicles and personnel there. But US experts said this movement, particularly in the sand pit, is a short distance away from the tunnel entrance and looks related to building construction since sand is necessary to make concrete.
According to the report, construction of this "new suspicious tunnel" began in May 2013, and major excavation work on it was completed by the fall of 2014. Previous tunnel entrances for the 2009 and 2013 tests have also been sealed and the current cart tracks pass over those entrances as per the satellite images.
Jeong Joon-hee, a spokesperson for the Unification Ministry of South Korea, had reacted to media reports and said the government was keeping a close watch on the developments. At a trilateral summit of Japan, South Korea and China heads last week, Tokyo and Seoul separately discussed Pyongyang's nuclear ambitions at a rare meeting to improve ties between the two countries.