North Korea is set to hold one of the biggest celebrations in its history as it prepares to mark the 70th anniversary of its ruling Workers' party. A huge military parade is expected to be held in the capital city Pyongyang, which will be closely scrutinised by Western observers for the display of any new military hardware.
It will be overseen by the country's leader Kim Jong-un, but no other foreign leaders will be in attendance. North Korean ally China has sent a top communist party official to Pyongyang, according to North Korean state news agency KCNA. Other festivities expected during the occasion include a torchlight parade and a concert.
On 9 October, senior party officials held a gathering in Pyongyang and pledged allegiance to Kim. "We should defend our leader, Kim Jong-un, to the last, and work hard to establish the party's sole leadership with seamless efforts," Kim Yong-nam, North Korea's ceremonial head of state, was quoted as saying by the Yonhap news agency.
'Show of force'
Analysts will keep a close watch on the military parade, with US sources telling CNN that they expected a "show of force" by the communist party. Two officials familiar with the latest intelligence told the broadcaster that the most likely scenario is Pyongyang testing a submarine-launched ballistic missile at sea off the country's east coast. In May, the country said it had successfully tested a submarine-launched missile but US officials disputed the claim.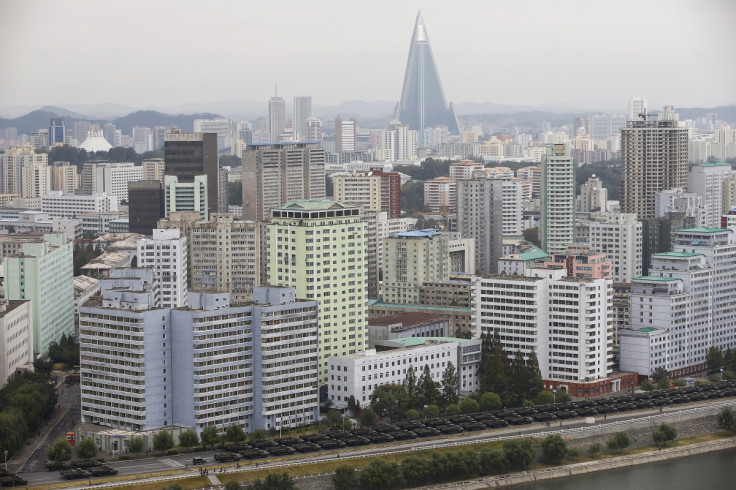 Analysts estimate North Korea possesses about 20 nuclear warheads but its ability to make them small enough to fit on a long-range rocket has been called into question. Earlier in the week, a high-ranking US military official warned that the country likely possessed the capability to launch a nuclear strike on the US.
"We're ready for [Kim], and we're ready 24 hours a day if he should be dumb enough to shoot something at us. I'm pretty confident that we're going to knock down the numbers that are going to be shot," Admiral Bill Gortney, commander of US Northern Command and North American Aerospace Defence Command, was reported as saying.