The North Korean military on Monday, 11 July, warned the US and South Korea of physical action if they went ahead with their plan of deploying the Terminal High Altitude Area Defense (Thaad) anti-missile system. North Korea accused America of trying to "dominate the world" and of invading the north.
The US and South Korea had announced their plans of deploying Thaad in the Korean peninsula on Friday (8 July), saying the move was triggered by increasing threats from Pyongyang, which has been test-firing missiles despite prohibitions and sanctions.
In its warning, the Artillery Bureau of the General Staff of the Korean People's Army (KPA) said that the Democratic People's Republic of Korea (DPRK) "will take a physical counter-action" to control Thaad from the time its location becomes known, the Korean Central News Agency reported. "The THAAD deployment is a direct product of the sinister ambition of the U.S. to dominate the world by holding its military hegemony in the Asia-Pacific region and the south Korean puppet group's vicious moves to escalate the confrontation with the fellow countrymen in the north in a bid to invade the north, backed by its master," the warning read.
The KPA also said that the Thaad missile defence system is "unfinished" and its military effectiveness is yet to be properly verified and yet the US and "the South Korean puppet group" is installing the system, "which may cause casualties by superpower radio waves".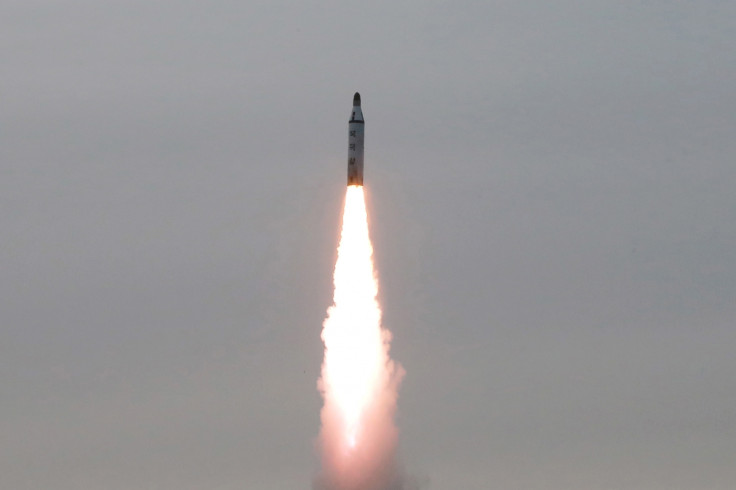 "The U.S. had better understand that the more massively it introduces war weapons to south Korea and its vicinity, the closer they will come into the firing range of the KPA and the more miserable end the U.S. will meet without even a moment to make a shrill cry," the KPA said further, noting that it has "sufficient latest offensive strike means" that is enough to counter US attacks and also to launch "merciless retaliatory strike" on them.
In addition to North Korea, China and Russia have also protested against the US deployment of Thaad. China said the move will fuel ongoing tensions in the region, besides denting peace measures.