North Korea has warned world leaders that the latest wave of UN sanctions designed to punish the nation will only accelerate their nuclear programme.
In a characteristically bombastic outburst the hermit nation's foreign ministry described the new wave of sanctions as "the most vicious, unethical and inhumane act of hostility".
As the international community attempts to apply pressure on the regime Pyongyang said the sanctions aimed to "physically exterminate" the country's people, system and government.
The foreign ministry said via the country's official news agency KCNA: "The increased moves of the US and its vassal forces to impose sanctions and pressure on the DPRK [Democratic People's Republic of Korea] will only increase our pace towards the ultimate completion of the state nuclear force."
In their latest nuclear test the Democratic People's Republic of Korea (DPRK) fired a long-range ballistic missile 3,700km (2,299 miles) on Friday (15 September) passing over Japan.
The range puts the US territory of Guam within reach, which North Korea have previously threatened, and followed sanctions approved by the bloc on 11 September.
These sanctions, which US officials estimate could deny North Korea more than $2bn (£1.48bn) in revenue, affect fuel imports and income used from textile exports which could be used for its weapons programmes.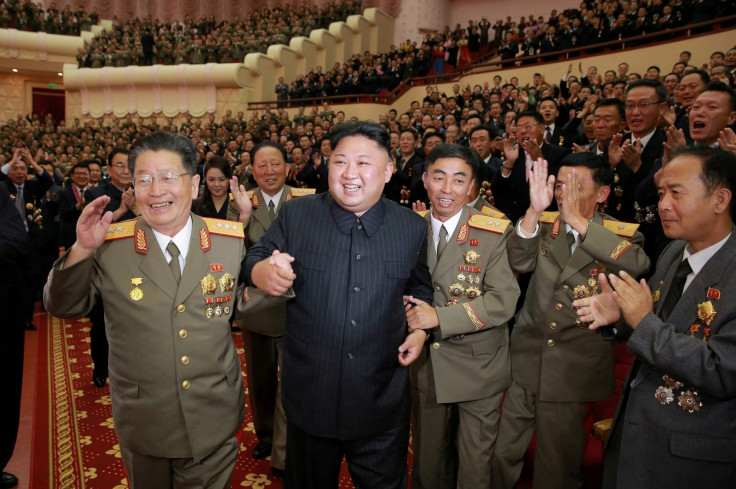 They followed the sixth and most powerful nuclear test conducted by Pyongyang and ramped up tensions between North Korea and the US.
Earlier on Monday the US and South Korea carried out joint military exercises with US military bombers and jets flying over the Korean peninsula.
The US flew two B-1B nuclear-capable bombers flanked by F-35B fighters, while its South Korea allies flew four F-15K fighters armed with MK-82 bombs, two F-16 jets and two KC-135 tanker refuelling planes.
According to the White House said US President Donald Trump and Chinese President Xi Jinping committed to "maximising pressure on North Korea through vigorous enforcement" of UN Security Council resolutions earlier on Monday.